China's CIMC Raffles in Yantai will soon deliver the first out of two LNG-powered RoRo vessels it is building for Sweden's Wallenius SOL.
CIMC Raffles, part of CIMC, said in a statement that the LNG-powered vessel, Botnia Enabler, returned to its yard on April 17 after completing its second trial.
According to the yard, the vessel has now completed its trials running on both low-sulfur gas oil and LNG, and it is ready for delivery.
The yard did not say when it would hand over the vessel to its owner.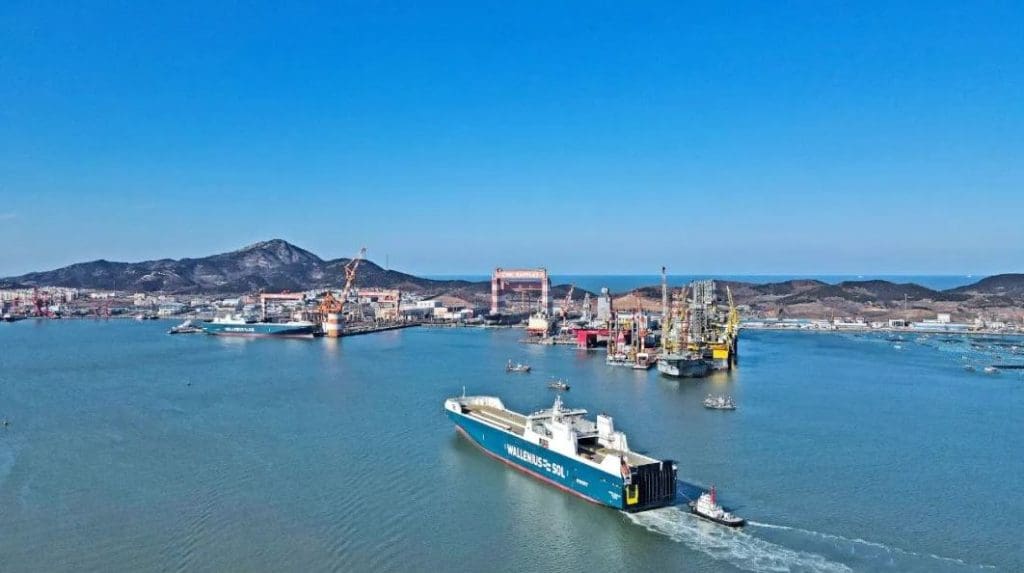 In February, Wallenius SOL said it had expected to take delivery of the first vessel in this batch of two in the first half of 2022.
The firm said then that Botnia Enabler along with its sister vessel, Baltic Enabler, would undergo two sets of sea trials prior to their delivery later this year.
Following delivery, the vessels designed by Knud E. Hansen will depart on their maiden voyage back home to the waters of the Gulf of Bothnia.
According to Wallenius SOL, the two vessels are the world's largest ice-rated dual-fuel RoRo ships.
They have a length of 242 meters and a capacity of 5,800 lane meters.
Each ship features two 685-cbm type C LNG tanks, provided by MAN Cryo, as well as two WinGD dual-fuel main engines.