Greece's Mediterranean Gas, the developer of an FSRU-based import project which includes ExxonMobil, has received approval for its planned development in Volos.
The Argo FSRU project won an independent natural gas system (INGS) license from Greece's Regulatory Authority for Energy (RAE) in February.
ExxonMobil LNG, a unit of US energy giant ExxonMobil, said in a social media post on Monday that this license would provide Mediterranean Gas the authority to construct and operate its proposed LNG terminal in Volos.
Back in October of 2021, the two firms signed a memorandum of understanding to assess ExxonMobil LNG's supply into Mediterranean Gas's proposed regasification terminal, it said.
ExxonMobil LNG did not provide any additional information.
Somehow this project remained off the radar in the international media as there are almost no reports on this development.
According to the website of Mediterranean Gas, the company was founded in September 2020 to develop the Argo FSRU project.
Besides signing the deal with ExxonMobil LNG Market Development, the firm penned a memorandum of understanding for equity partnership with Lithuanian LNG terminal operator, Klaipedos Nafta.
MedGas also signed an equity deal with Greece's Goldenport Shipping Management, its website shows.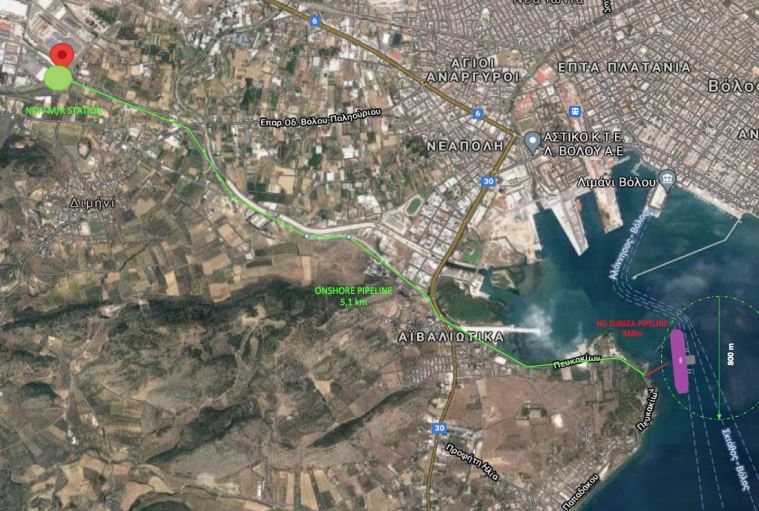 Launch in 2023?
The LNG terminal developer said in a statement the new project would consist of a 170,000-cbm FSRU located in Volos.
Furthermore, the FSRU would be able to deliver up to 4.6 bcm of natural gas per year, it said. Plans also include truck loading services and LNG bunkering,
MedGas expects to launch the new facility in the third quarter of 2023.
In times of an energy crisis in Europe, the facility would help contribute to the energy security in Greece and Europe, Mediterranean Gas said.
Besides supplying Greece, the FSRU could supply Bulgaria, Montenegro, Kosovo, Bosnia, North Macedonia, Albania, Serbia, and other countries, according to Mediterranean Gas.
ExxonMobil would deliver LNG to the facility from sources such as the US and Qatar.
Should the project materialize, this could be the fourth FSRU in Greece, adding to DESFA's import terminal located on the island of Revithoussa.
Earlier this year, Gastrade's shareholders Copelouzou, DESFA, DEPA, GasLog, and Bulgartransgaz took a final divestment decision on the first FSRU-based import project in Greece.
Gastrade is also planning to install a second FSRU offshore Alexandroupolis, while Dioriga Gas, a unit of Motor Oil, is looking to develop another FSRU-based import project in Greece's Gulf of Corinth.