State-owned LNG Croatia, the developer of the country's first import terminal, said Monday that all of the capacities at the planned Krk facility have been booked for the next three years.
The LNG terminal on the Croatian island of Krk in the northern Adriatic Sea will have a capacity to send up to 2.6 billion cubic meters per year of natural gas into the grid.
The terminal developer has this year revealed two capacity booking deals with Hungary's state-owned MFGK taking up capacity across seven gas years and trading firm MET booking capacity for three years.
The latest capacity deal announced on Monday is the longest and it includes a period of 15 years.
PowerGlobe Qatar, an energy arm of privately-held Optimized Holding (Al Faisal), is the customer behind the latest booking.
According to PowerGlobe's website, the company previously delivered LNG cargoes across Mediterranean and Adriatic region and its partners include Qatari and US suppliers.
The booked capacity varies from 0,468 bcm to 0,936 bcm per year.
LNG Croatia said that with this deal "all free terminal capacity has been booked for the next three gas years and there is no more available capacity".
The total booked capacity now stands at 1,878 bcm in the gas year ending September 2021, 2,541 bcm in 2022, and 2,540 bcm in 2023.
Looking at the rest of the gas years until 2030, the booked capacity ranges from 2,003 bcm to 1,143 bcm.
LNG terminal construction in full swing
LNG Croatia still expects to launch the long-awaited import facility on January 1, 2021 as terminal works progress on the Krk site.
The Krk LNG project includes a floating storage and regasification unit connected to a jetty and additional facilities, and the connecting high-pressure gas pipeline.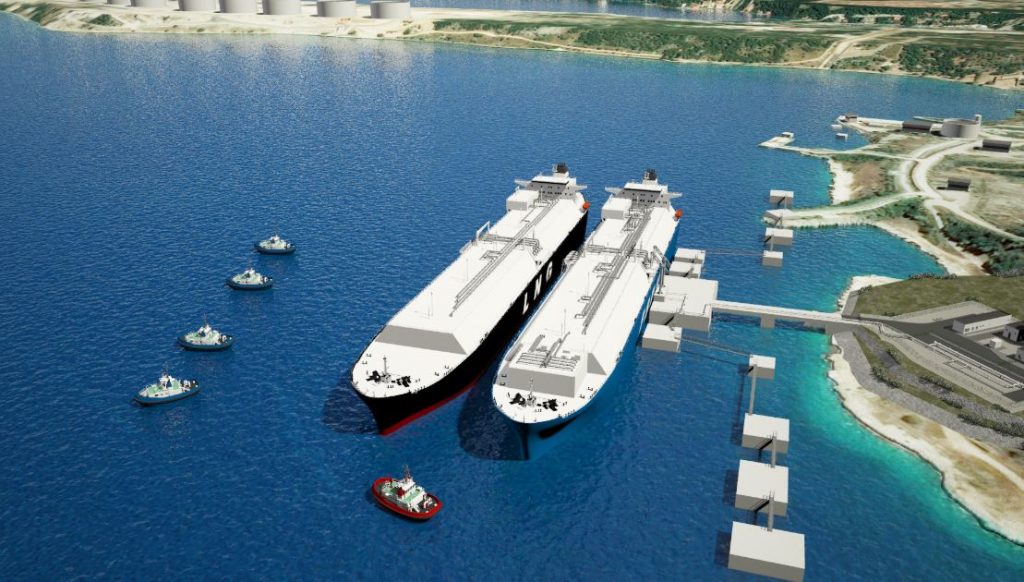 The terminal developer expects to complete works on the Krk facilities in October this year, just in time when the FSRU arrives.
Golar won a deal back in 2018 to provide its 2005-built LNG carrier Golar Viking to the Krk project and convert it to a FSRU.
The vessel arrived at China's Hudong-Zhonghua yard in January this year for conversion works expected to take at least six months.
The vessel will be tested for about two months once it arrives in October at the Krk site.
The import project costs 233.6 million euros ($264.6 million) with EU providing 101.4 million euros from the Connecting Europe Facility.
The project will also receive 100 million euros from the Croatian State budget and 32.2 million euros from shareholders equity contribution.