Croatian gas transmission system operator Plinacro is moving forward with works on the pipeline connecting the Krk LNG terminal and the country's grid.
The pipeline connects the Krk LNG terminal in Omisalj with Plinacro's existing gas transmission system at Zlobin.
The construction of the pipeline is worth 430 million kuna ($67.6 million) with EU providing a 16.3 million euro grant.
Croatia's Plinacro said in a statement it completed the most complex section of the 16.7-km long pipeline on August 12.
The section is 750 metres long and completely located undersea in a canal near Omisalj.
Plinacro expects to complete the construction of the Omisalj-Zlobin pipeline by the end of this year.
This will be just in time as the planned start of the Krk LNG facility is scheduled for January 1.
The pipeline will enable the transport of 2.63 billion cubic meters of gas, the Krk LNG terminal's maximum sendout capacity.
Croatia to get first LNG terminal soon
To remind, state-owned LNG Croatia said in June that all of the terminal's capacities have been booked for the next three years.
The terminal operator has this year revealed three capacity booking deals including Hungary's state-owned MFGK, trading firm MET, and PowerGlobe Qatar.
PowerGlobe Qatar, an energy arm of privately-held Optimized Holding, booked the largest capacity spanning a period of 15 years.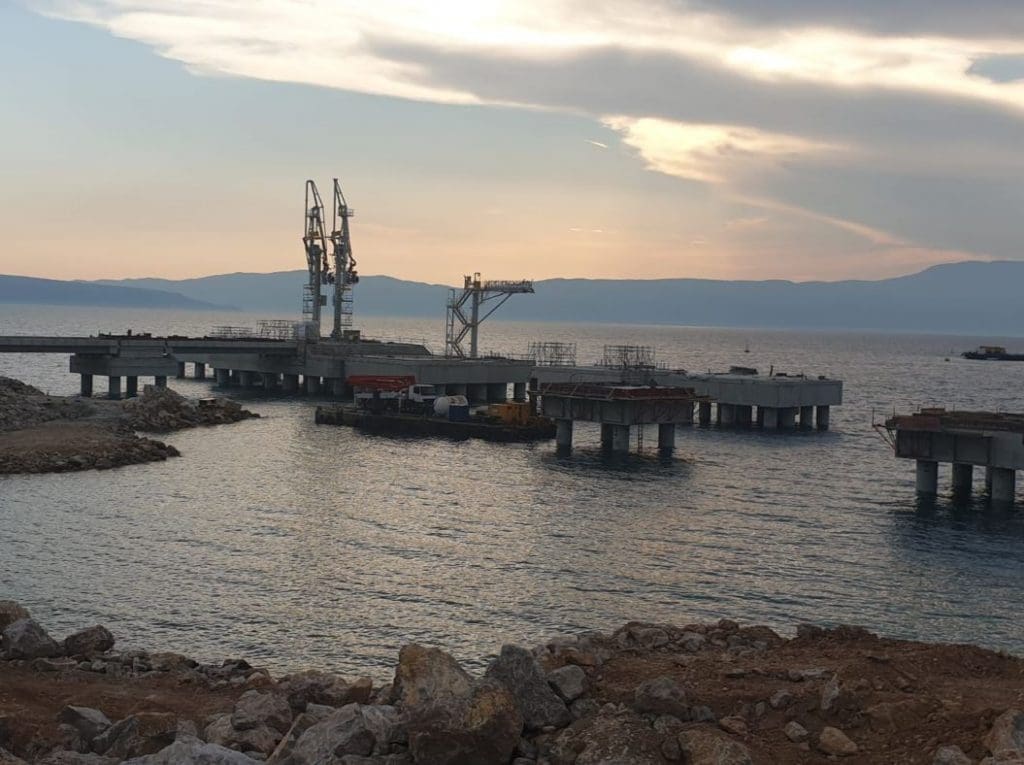 The Krk LNG project includes an FSRU connected to a jetty and additional facilities, and the connecting high-pressure gas pipeline.
LNG Croatia plans to complete Krk onshore works by November this year, just in time when the FSRU arrives from China.
The import project costs 233.6 million euros ($276.2 million) with EU providing 101.4 million euros from the Connecting Europe Facility.