Dutch Gate terminal in the Rotterdam port, one of Europe's main LNG hubs, has received a permit to add the fourth tank and boost regasification capacity up to 20 Bcm per year.
Gate, owned by Gasunie and Vopak, has a capacity of 12 Bcm or 8.8 mtpa of LNG, three LNG storage tanks with a capacity of 540,000 cbm, and three truck loading bays.
Following modifications, investments, and successful tests, Gate managed to add 4 bcm of capacity on an interruptible basis, it said in July announcing expansion plans.
The LNG terminal operator recently also launched a non-binding open season to gauge market interest in an additional 4 Bcm per year of regasification capacity.
Gate has just received an updated permit from the province of Zuid-Holand allowing it to increase its regas capacity by 4 Bcm per annum up to 20 Bcm per annum with a fourth tank, Gate's commercial manager, Stefaan Adriaens, told LNG Prime on Monday.
He said that Gate already had a permit for the fourth LNG tank.
"However, we needed to update it as we are already doing 16 Bcm with the current infrastructure," Adriaens said.
Adriaens added that Gate aims to launch this "much needed Northwestern European capacity in 2026 in order to contribute to security of supply."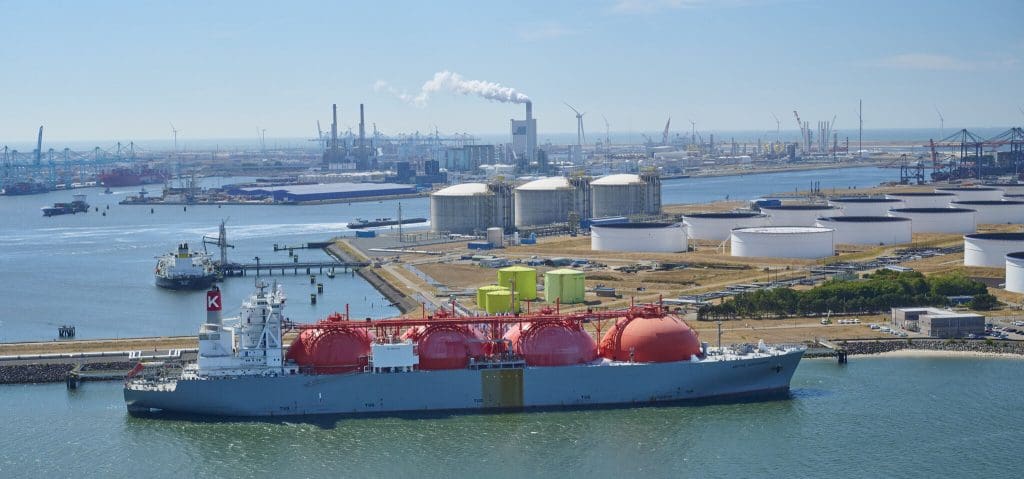 European LNG imports surge
European countries are fast-tracking LNG imports as part of plans to slash reliance on Russian pipeline gas and diversify supply sources.
Besides Gate, Gasunie recently launched the first FSRU-based facility in the Netherlands with a capacity of 8 Bcm per year.
EemsEnergyTerminal, which consists of two chartered FSRUs, has already started supplying regasfied LNG to the Dutch grid.
Shell booked 4 bcm while Czech firm ČEZ took 3 bcm of the new terminal's total capacity. France's Engie secured the remaining 1 bcm of capacity.
Shell also has capacity rights at Gate, along with OMV, Glencore, and Uniper.