Eni's Coral Sul FLNG is expected to leave Samsung Heavy Industries' Geoje yard in South Korea soon in order to start work offshore Mozambique in the second half of next year.
LNG Prime understands that the 3.4 mtpa floating LNG producer is ready to leave the yard and start its journey to Mozambique.
Alessandro Puliti, Eni's COO, natural resources told analysts during a recent earnings conference call that "Coral floating LNG will start up in the second half of next year, 2022."
"And I would say, there will be 3.4 million tons per year of LNG that will enter in the market really at the right time," he said.
Also, French engineer Technip Energies said earlier this year that the Coral Sul FLNG would leave SHI's Geoje yard in South Korea by the end of this year.
The TJS consortium, consisting of Technip Energies, JGC Corp, and Samsung, is building the floating LNG producer for Eni.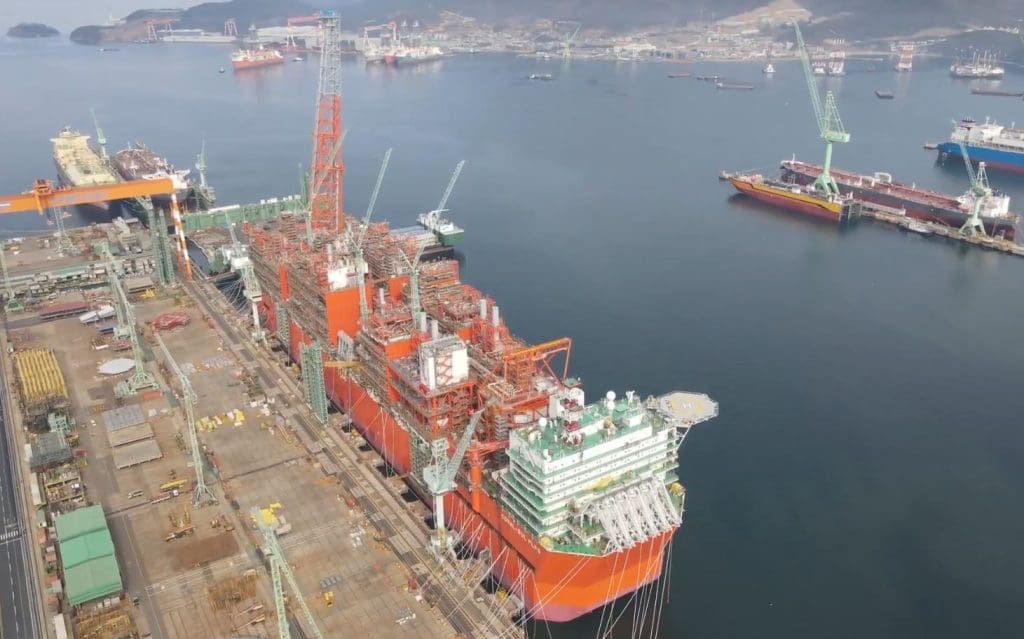 To remind, SHI lifted the flare boom in December 2020 and also completed installing the turret mooring system in March this year.
The unit is 432 meters long and 66 meters wide and weighs about 220,000 tons.
Following arrival offshore Mozambique, the FLNG will receive fuel from the Coral gas field in the Area 4 of the Rovuma Basin. BP will buy all of the LNG produced at the unit as part of a long-term deal.
Eni Rovuma Basin operates the Coral Sul (South) project on behalf of the Area 4 partners.
These include Mozambique Rovuma Venture, a firm owned by Eni, ExxonMobil and CNPC, Galp, Kogas and Empresa Nacional de Hidrocarbonetos.
The project is based on six ultra-deepwater wells in the Coral field, at a water depth of around 2,000 meters.
Eni discovered the field back in May 2012 and the field has about 16 Tcf of gas in place.