Eesti Gas, a unit of Estonian investment firm Infortar, said it had signed deals to bring in total ten LNG cargoes by fall this year to two European FSRU-based terminals, including seven shipments via Finland's LNG facility in the port of Inkoo.
Besides the shipments to Finland, Eesti Gas, which is branded internationally as Elenger, will receive two more LNG cargoes via Lithuania's FSRU-based Klaipeda LNG import facility, according to a statement issued on February 3.
The Tallinn-based firm received five LNG cargoes from the US and Norway via the KN-operated Klaipeda LNG import facility, served by the FSRU independence, in 2022.
Eesti Gas took another US cargo last month at Klaipeda saying it would start importing LNG via the newly launched FSRU-based LNG facility in the port of Inkoo later this year.
In March, Eesti Gaas will bring two more cargoes to Klaipeda and in the spring and summer seven more to Inkoo for a total of ten cargoes.
Eesti Gas did not provide any additional information regarding the shipments.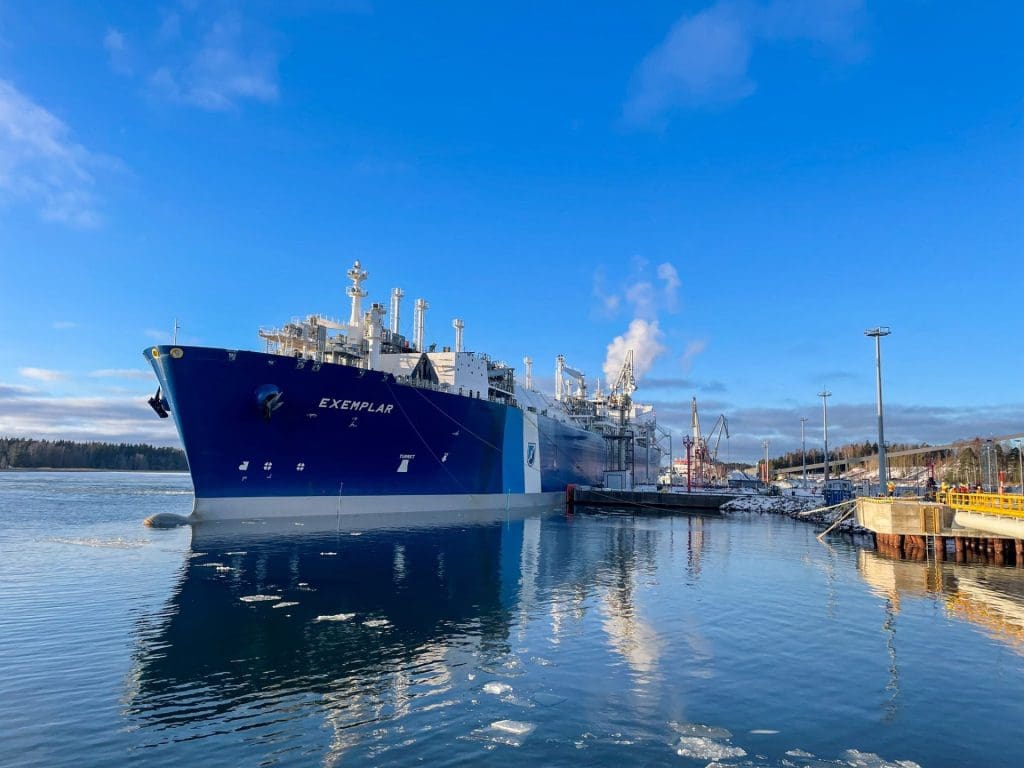 Excelerate Energy's 150,900-cbm FSRU Exemplar serves Gasgrid's import facility in Inkoo under a charter deal.
The unit started supplying regasified LNG to the grid on December 29 as part of the commissioning phase.
After that, it also received its first LNG tanker, the 174,130-cbm LNG carrier, Isabella, which delivered a cargo from Cheniere's Sabine Pass LNG terminal in the US.
Gasgrid said last month that that the FSRU-based facility was ready to start commercial operations.
Customers returning to natural gas as prices drop
"Our gas now comes from the west and by tankers, cooperation with both large LNG terminals in the Finnish-Baltic region and the gas storage in Latvia gives us stability," Margus Kaasik, CEO of Eesti Gaas, said in the statement.
Eesti Gas offers its customers natural gas in the form of pipeline gas, CNG, LNG, and manages Estonia's largest gas network.
Besides Estonia, it operates in Finland, Latvia, Lithuania, and Poland under the Elenger brand name.
Kaasik said that the ten LNG cargoes would bring security of supply to customers "and, hopefully, together with the gas also comes price stability."
"In the big picture, natural gas is making a comeback. The use of natural gas is increasing again since the security of supply in Europe is good and the price is in a downward trend," he said.
"Gas price has returned to pre-war price levels, and gas is once again cheaper than, for example, light heating oil or propane. Several customers on our different markets, who used alternative fuels in the meantime, are already returning to natural gas today," Kaasik said.