French LNG terminal operator Elengy said it has completed its first loading of an ISO container for rail delivery at the Fos Cavaou terminal near the southern city of Marseille.
In addition, Elengy said in a statement on Thursday it also managed the container's transport by rail from the Miramas platform to a service station near Milan, in Italy.
Besides marking the first LNG delivery by rail for Elengy, it is also the first such operation in France, the unit of Engie's GRTgaz said.
Rail deliveries allow the transport of larger LNG volumes while also reducing costs and facilitating access to chilled fuel in certain regions, according to Elengy.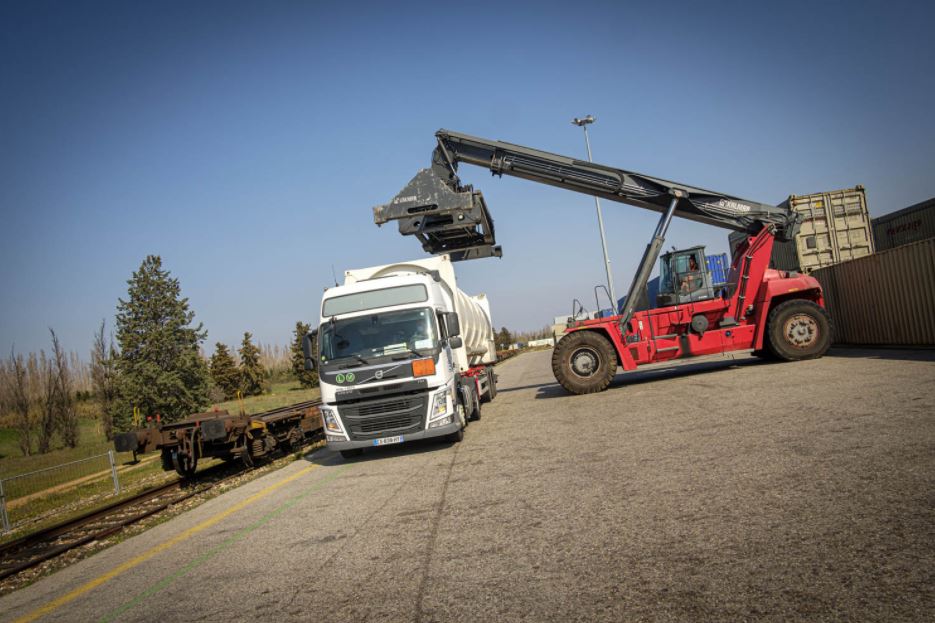 "This test illustrates Elengy's commitment to developing the use of LNG fuel, an essential solution for decarbonising heavy mobility," it said.
The operator of three LNG terminals joined forces with Total for the first loading operation with the support of the Grand Port Maritime de Marseille.
Elengy says this first LNG rail operation has "validated the entire logistics chain" and boosts the transformation of its LNG terminals into multimodal hubs.
LNG transport by rail would help Elengy serve regions of France that are out of reach from its terminals as well as other bordering countries, it said.