Russian independent LNG producer Novatek said it has launched the first large-scale cryogenic pump manufactured in Russia.
The launch of the pilot cryogenic pump follows successful tests conducted at Yamal LNG's current LNG tank storage in the Arctic.
Novatek said in a statement on Monday the tests "confirmed the pump's performance consistent with its design parameters."
Additionally, Afrikantov OKB Mechanical Engineering, part of Russian power engineering firm Atomenergomash, designed and built the pump.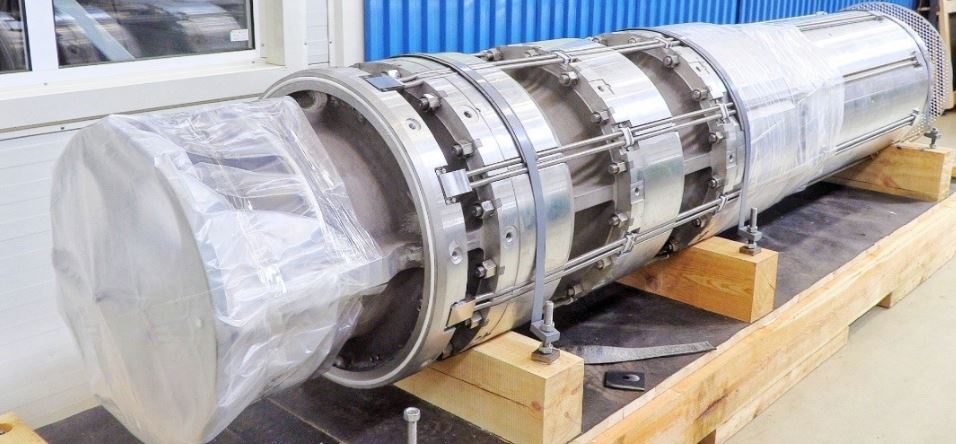 Novatek's chief executive and Russian billionaire Leonid Mikhelson said one of the firm's key priorities is to develop and foster LNG technologies and capabilities in Russia.
"Our joint work under the agreement we signed with Atomenergomash in 2017 has already yielded significant results. We have jointly developed Russia's first domestically manufactured large-scale LNG cryogenic pump and commissioned its pilot operations at our Yamal LNG plant," Mikhelson said.
He added that the further use of Russian developed and manufactured equipment at Novatek's LNG projects would ensure import substitution and reduce capital costs, as well as contribute to the development of a new industrial sector in Russia.
Novatek's only operational large project, not including the small-scale Vysotsk plant, is the 17.4 mtpa Yamal plant.
The project includes three 5.5 mtpa LNG trains and one unit with a capacity of 900,000 tons per year.
Furthermore, the Russian firm plans to reach a total of up to 70 mtpa of LNG production capacity by 2030. Novatek has lined up several new developments as it aims to become one of the world's largest LNG producers.
These include the company's second Arctic LNG project with a 6.6 mtpa capacity and the planned Obskiy development.
The second Arctic LNG project is about 30 percent complete with a targeted launch of the first train in 2023.