The Shell-led LNG Canada development is moving forward despite disruptions caused by the Covid-19 pandemic. The total project progress reached about 27.5 percent, according to the main contractor Fluor.
To remind, Fluor and partner JGC hold the engineering, procurement and construction contract on the LNG export project worth more than $30 billion.
Following the FID by Shell and partners back in October 2018, the duo started working at the project site in Kitimat.
The two firms continued to perform works until March this year when they were forced to downsize the workforce by half due to the pandemic.
"In keeping with the local regulations, we had a considerable workforce reduction in mid-March, but work with the provincial governments, multi-phase reached our plant to resume activities," Fluor chief executive Carlos Hernandez said during a recent investor call
"We're pleased to report that our workforce is now back where it was before the drawdown, and we expect to increase it to 2,500 on-site by the end of 2020," he said.
However, these events have caused delays within the giant LNG project.
"LNG Canada is, it is behind because of the pandemic," Hernandez said, adding that the JV was in talks with Shell regarding the timeline.
Hernandez did not provide any additional information regarding the delays. But, according to LNG Canada, they will not affect the first LNG shipment expected in the middle of the decade.
"Works progressing well"
Despite Covid-19, works on the Kitimat site have been progressing "very well," Hernandez said.
According to the CEO, the project is about 27.5% complete. This is on an overall basis and observed from the engineering, procurement, construction, and fabrication point of view.
"Now, obviously, that's not construction, construction is less than that. But, we're comfortable with the progress that has been made to date," he said.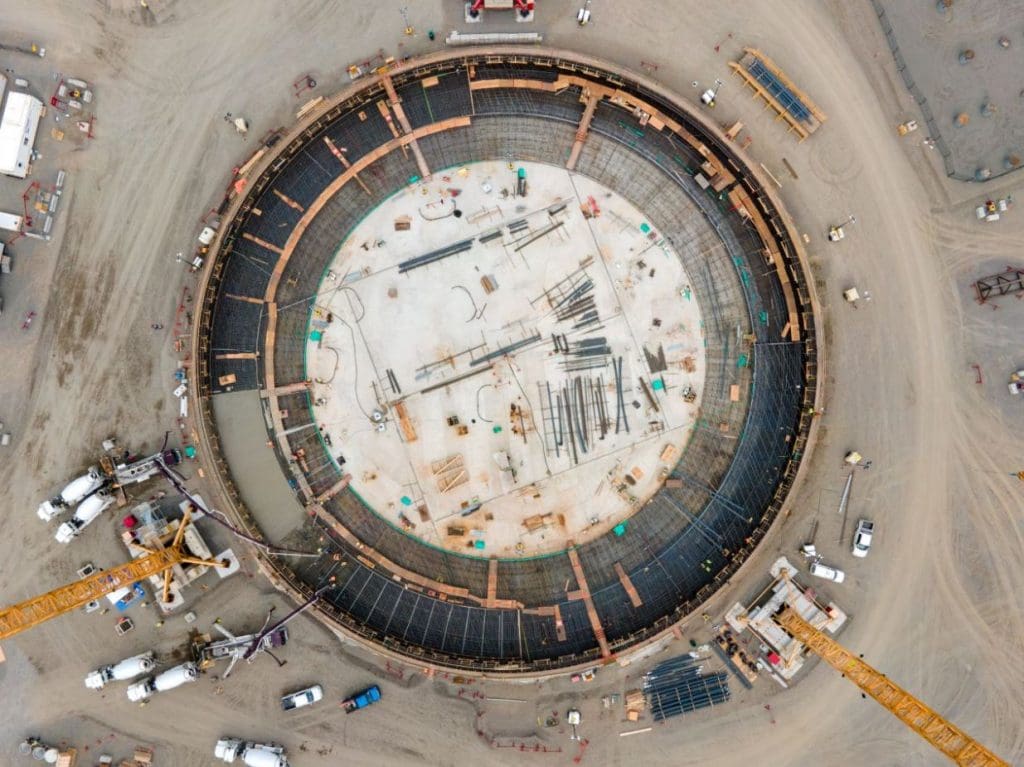 Looking at recent milestones, the JGC Fluor team reached first concrete pour for the base of the LNG storage tank.
Once complete, the 225,000-cbm tank will be approximately 60 meters tall and 100 meters in diameter.
Besides Shell, LNG Canada partners include Malaysia's Petronas, PetroChina, Japan's Mitsubishi Corporation and Kogas of South Korea.
LNG Canada will initially include two trains with the capacity to produce 14 million tonnes of LNG per year.