South Korea's SK E&S has finalized the purchase of a 10 percent stake in ENN's Zhoushan LNG import terminal in China.
The completion of this deal follows the signing of a cooperation agreement between the duo on April 24, according to a joint statement on Wednesday.
The two companies did not reveal financial details of the transaction.
The 3 mtpa Zhoushan facility, launched in 2018, is China's first privately-owned large LNG import terminal.
The Chinese gas distributor is expanding the terminal located in the Zhejiang province to a total of 5 mtpa. It expects to launch the new facilities next year.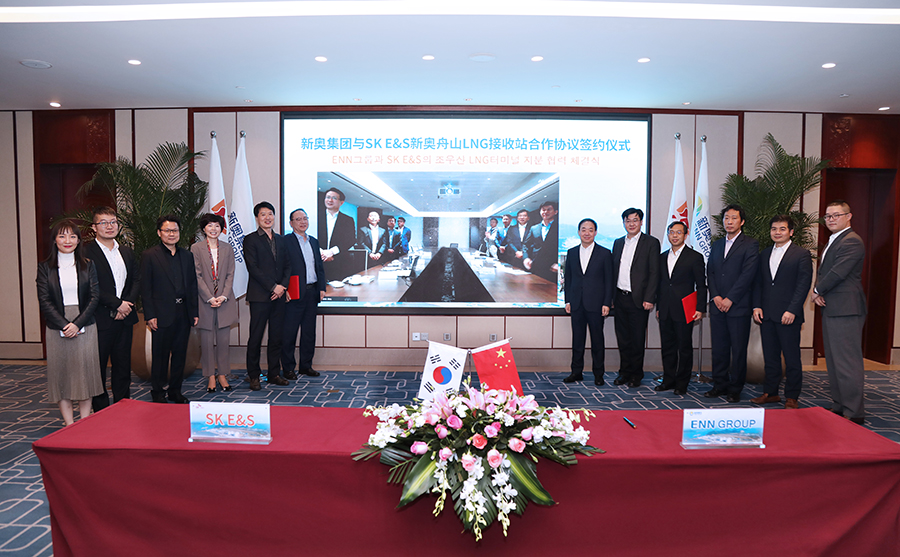 ENN said it hopes the new partnership would lead to further cooperation between the duo in "broader and more diverse fields."
On the other side, this deal will enable SK to bring its LNG volumes from Australia and the US to China.
The South Korean company has long-term offtake deals with Chevron's Gorgon LNG project in Australia and the Freeport project in the US.
It also has a contract for LNG supplies from BP's Tangguh export plant in Indonesia.