Spark Commodities reported another record high for its Atlantic spot LNG freight rate due to a very tight market ahead of winter.
"LNG freight spot rates in both basins above $400,000/day today as spot vessel availability remains extremely tight," Spark said on Thursday.
Last week, the rate for a 160,000-cbm TFDE carrier hit new record high of $374,000/day.
Now the Spark30S Atlantic spot LNG freight rate reached $482,250 per day on Thursday, which is almost $100,000 more than on October 10.
The rate rose about six times from about $80,000/day at the end of August.
The Pacific rate also surged from August and reached $414,250 per day on Thursday, according to Spark.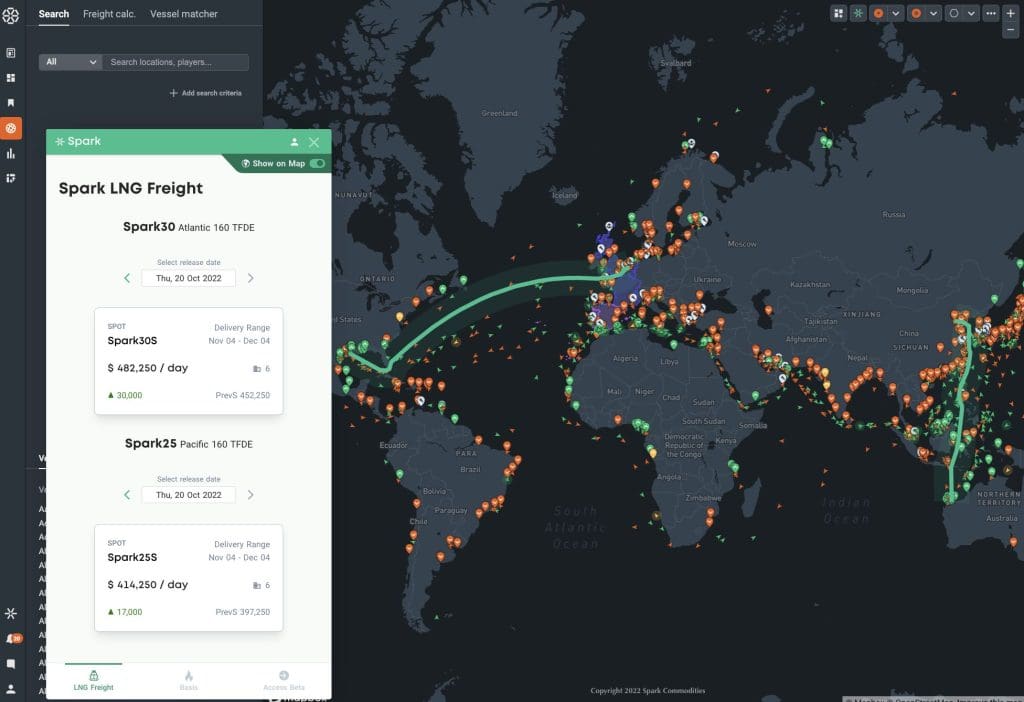 European countries have significantly increased imports of US LNG this year in order to diversify gas supplies and boost energy security.
Largest US LNG exporter Cheniere said it has sent about 70 percent of the volumes produced this year at its Sabine Pass and Corpus Christi plants to Europe.
According to shipping data and several reports, there is a large number of laden LNG tankers offshore Spain waiting to unload their cargoes due to overcapacity.
The Dutch TTF settled at $32.366 on Wednesday while the JKM LNG price for November settled at $30.315 per million British thermal units on Wednesday.