A 28,000-cbm barge-based floating regasification unit is on its way to Ghana's Tema port following the delivery last month at China's Jiangnan Shipyard.
China State Shipbuilding Corporation's Jiangnan delivered the Torman FRU on November 6 and the unit departed the yard later the same month.
In Ghana, the FRU will work along an LNG carrier serving as a floating storage unit for the $350 million Tema import project.
The 94.90 meters long FRU features two TGE's type-C tanks and five modular compact regasification modules. The modules will be capable of delivering more than 2 mtpa into the national grid.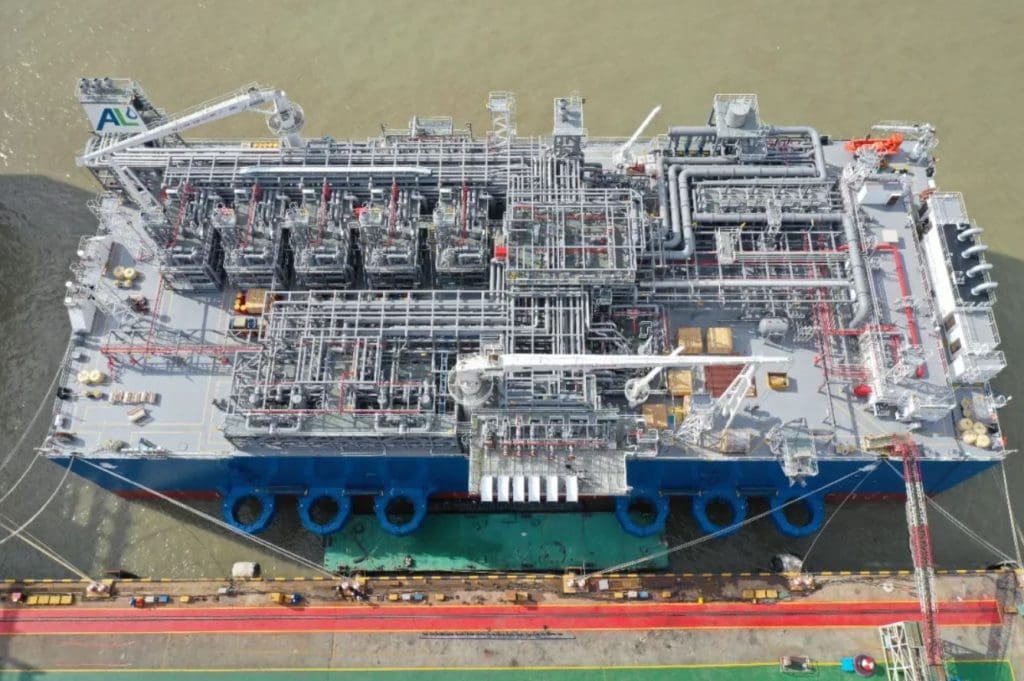 Furthermore, Access LNG is the developer behind the Afrian country's first such facility. The firm is a joint venture between Helios Investment Partners, an Africa-focused private investment firm, and Luxembourg-based LNG infrastructure firm Gasfin Development.
The partners started building the Tema project back in 2018 with some 600 people involved in developing the facility.
Financing closed
The Emerging Africa Infrastructure Fund (EAIF) recently announced it borrowed $31 million over 10 years to Access LNG. EAIF's loan is part of the financing for the Torman FRU.
The fixed infrastructure element of the project, was financed under a separate financing package.
This package consists of a breakwater, mooring facilities and a subsea pipeline. Additionally, it includes an 8km onshore pipeline to take the gas from the port to Tema's industrial area, EAIF said.