Nordsol is moving forward with works on the first bio-LNG facility in the Netherlands in order to launch production later this year.
The Dutch developer says it installed earlier this week the cryotower and bio-LNG storage tank at the facility located in Amsterdam Westpoort.
To remind, Nordsol has teamed up with Shell and Renewi on the facility, which will mainly supply bio-LNG for vehicles. The total investment would reach about 9 million euros ($10.8 million), Nordsol previously said.
Renewi collects organic waste throughout the Netherlands, such as expired products, processes this waste and converts it into biogas during its fermentation.
The Nordsol installation will then processes this biogas into bio-LNG while Shell will sell the fuel via its LNG filling stations.
In addition, the facility would also liquefy bio-CO2 captured from the biogas for onward distribution to greenhouses and the food industry, Nordsol says.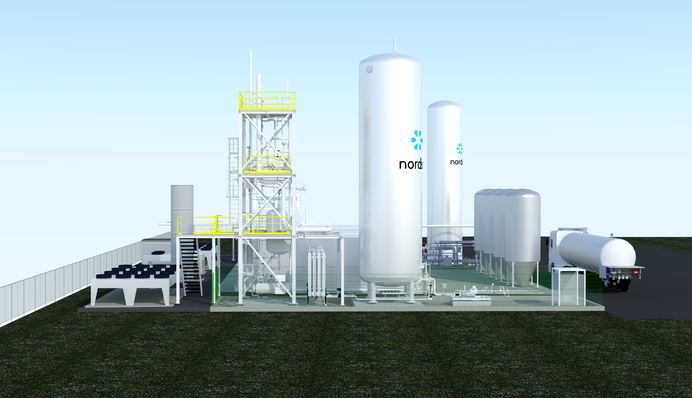 The construction of the facility has officially started about 1,5 months ago.
Once complete, the installation will produce about 3.4 kilotons of bio-LNG per year, allowing more than 13 million kilometers of carbon-neutral driving, according to Nordsol.
Nordsol also recently revealed that ASN Bank's Groenprojectenfonds and the Nationaal Groenfonds together invested 6.75 million euros in the bio-LNG installation.
The bio-LNG producer plans to have several such facilities in operation in Europe by 2025.