Energy behemoth Saudi Aramco has agreed to buy a minority stake in MidOcean Energy, the LNG unit of US-based energy investor EIG.
Under the definitive agreements signed on Thursday, Saudi Arabia's Aramco will pay $500 million for the stake, it said in a statement.
Aramco did not reveal the size of the minority stake.
Also, the strategic partnership with MidOcean marks Aramco's first international investment in LNG.
MidOcean is currently in the process of acquiring interests in four Australian LNG projects, with a growth strategy to create a diversified global LNG business, the statement said.
The agreement builds on the relationship between Aramco and EIG, which was part of a consortium that acquired a 49 percent stake in Aramco Oil Pipelines Company, a subsidiary of Aramco, in 2021.
Aramco said completion of the transaction remains subject to closing conditions which include regulatory approvals.
The firm also has the option to increase its shareholding and associated rights in MidOcean in the future.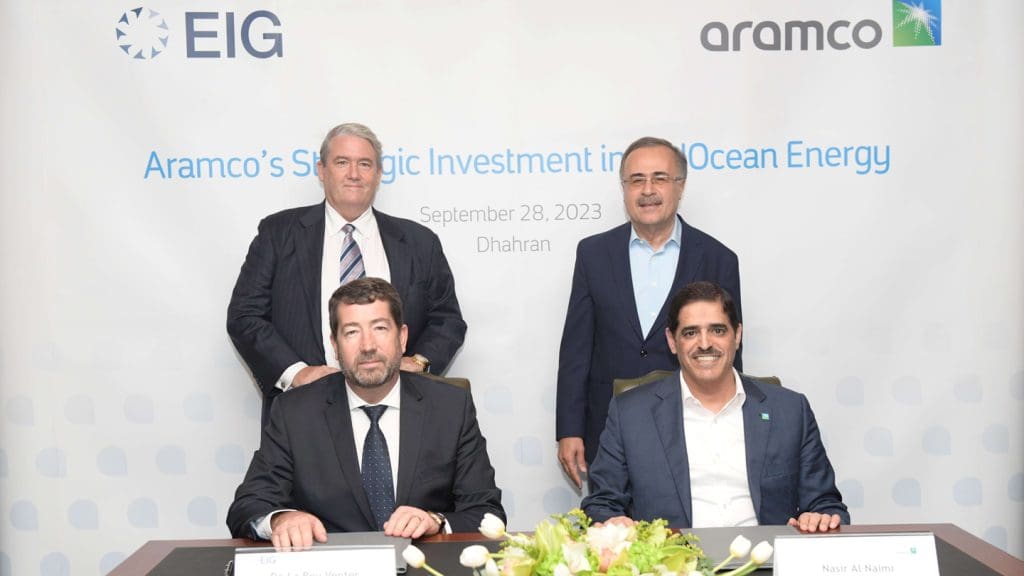 Aramco looking to become "leading" global LNG player
"We anticipate strong demand-led growth for LNG as the world continues on its energy transition journey, with gas being a vital fuel and feedstock in various industries," Amin H. Nasser, Aramco president and CEO, said.
Moreover, Nasir K. Al-Naimi, Aramco upstream president, said this is an "important step" in Aramco's strategy to become a "leading" global LNG player.
"We see significant opportunities in this market, which is positioned for structural, long-term growth," he said.
"MidOcean Energy is well-equipped to capitalize on rising LNG demand, and this strategic partnership reflects our willingness to work with leading international players to identify and unlock new opportunities at a global level," Al-Naimi said.
In June last year, EIG named Shell's De la Rey Venter as chief executive officer of its LNG unit MidOcean Energy.
"Synergistic partnerships are core to how MidOcean Energy will do business, grow and thrive. In Aramco, we have a partner that has long-term thinking in its DNA and an unwavering commitment to enduring collaborations," he said in the statement.
Earlier this year, a consortium consisting of Canada's Brookfield Asset Management and MidOcean entered into a binding deal to buy Australian energy firm and APLNG shareholder, Origin.
Following completion of the transaction, MidOcean will separately own Origin's integrated gas segment including its upstream gas interests and the 27.5 percent stake in Australia Pacific LNG (APLNG).
MidOcean also entered last year into a definitive agreement with Japan's Tokyo Gas to buy the latter's interests in a portfolio of four Australian integrated LNG projects for $2.15 billion.
The deal includes Tokyo Gas' interests in Chevron's Gorgon LNG, the Inpex-led Ichthys LNG, Woodside's Pluto LNG, and Shell's Queensland Curtis LNG.