Qatar-based shipyard N-KOM, a joint venture of LNG shipping giant Nakilat and Singapore's Keppel Offshore & Marine, is teaming up with Spain's Gabadi to work on LNG cargo tank repairs.
In that regard, the two firms signed a memorandum of understanding to cooperate in LNG cargo tank repairs and related services, N-KOM said on Wednesday via its social media.
The agreement was signed between Georgios Moutzourogeorgos, chief commercial and business development officer at N-KOM, and Antonio Jos, CEO of Gabadi, according to N-KOM.
N-KOM did not provide any additional information regarding the deal.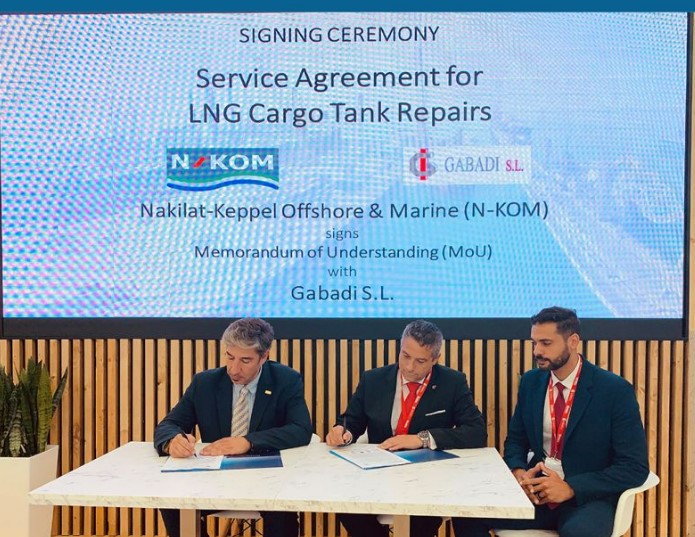 Gabadi has previously signed technical service agreements with French LNG containment giant GTT to install and repair both GTT NO and Mark membrane systems. The Spanish firm is the first outfitter licensed by GTT, according to its website.
On the other hand, N-KOM has completed hundreds of LNG vessel repairs since its launch in 2010. Last year it completed its second FSRU project as well.
N-KOM is located near the world's largest LNG export complex in Ras Laffan.