Qatari LNG shipping giant Nakilat said both its net profit and revenue rose in the third quarter of this year compared to the same period last year.
The firm reported a net profit of about 1.19 billion riyals ($326.8 million) in the July-September period, a rise of 4.8 percent compared to about 1.13 billion riyals in the same period last year.
According to Nakilat, net profit in the third quarter was driven by higher revenues offset by higher finance charges.
Total revenue increased by 6.5 percent year-on-year to 3.47 billion riyals ($953 million) in the third quarter due to higher results from LNG and LPG joint ventures and higher interest income, it said.
Nakilat said profits from LNG transportation and shipyards have surged by an "impressive" 16.9 percent.
In the first half of this year, Nakilat reported net profit of about 775 million riyals and total revenue of 2.29 billion riyals.
Nakilat also said that its expenses rose by 7.4 percent to 2.28 billion riyals in the third quarter due to higher finance charges.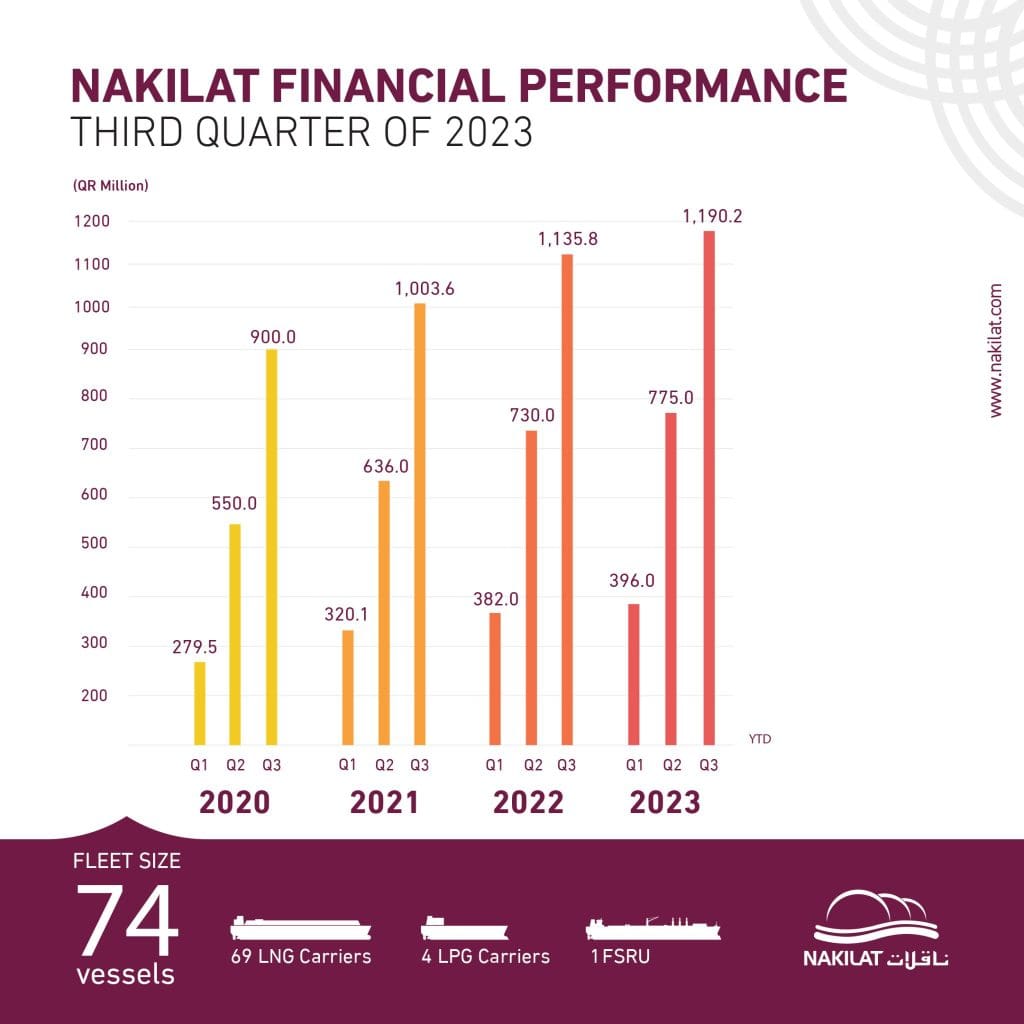 Citing Clarksons data, Nakilat said spot LNG rates for 160,000-cbm DFDE vessels jumped by 132 percent in the third quarter to $119,000 per day when compared to the prior quarter.
Rates for ME-GI vessels increased by 26 percent to $180,000 per day in the third quarter.
In October 2021, Nakilat took delivery of the 173,400-cbm Global Sea Spirit, followed by the 174,000-cbm Global Sealine in January last year.
Following these deliveries, Nakilat's fleet rose to 74 vessels. These include four LPG carriers and one FSRU.