Shell and TotalEnergies have launched natural gas production from Oman's Mabrouk North-East field in the onshore Block 10, which will supply both local industry and LNG export facilities.
TotalEnergies holds a 26.55 percent interest in Block 10 and Shell operates the block with a 53.45 percent share. OQ also holds 20 percent in Block 10.
According to a statement issued by TotalEnergies on January 20, gas production is expected to reach 500 million standard cubic feet per day by mid-2024.
The produced gas will supply the Omani gas network, feeding both local industry and LNG export facilities.
This production start-up follows the signing of the concession agreement in December 2021.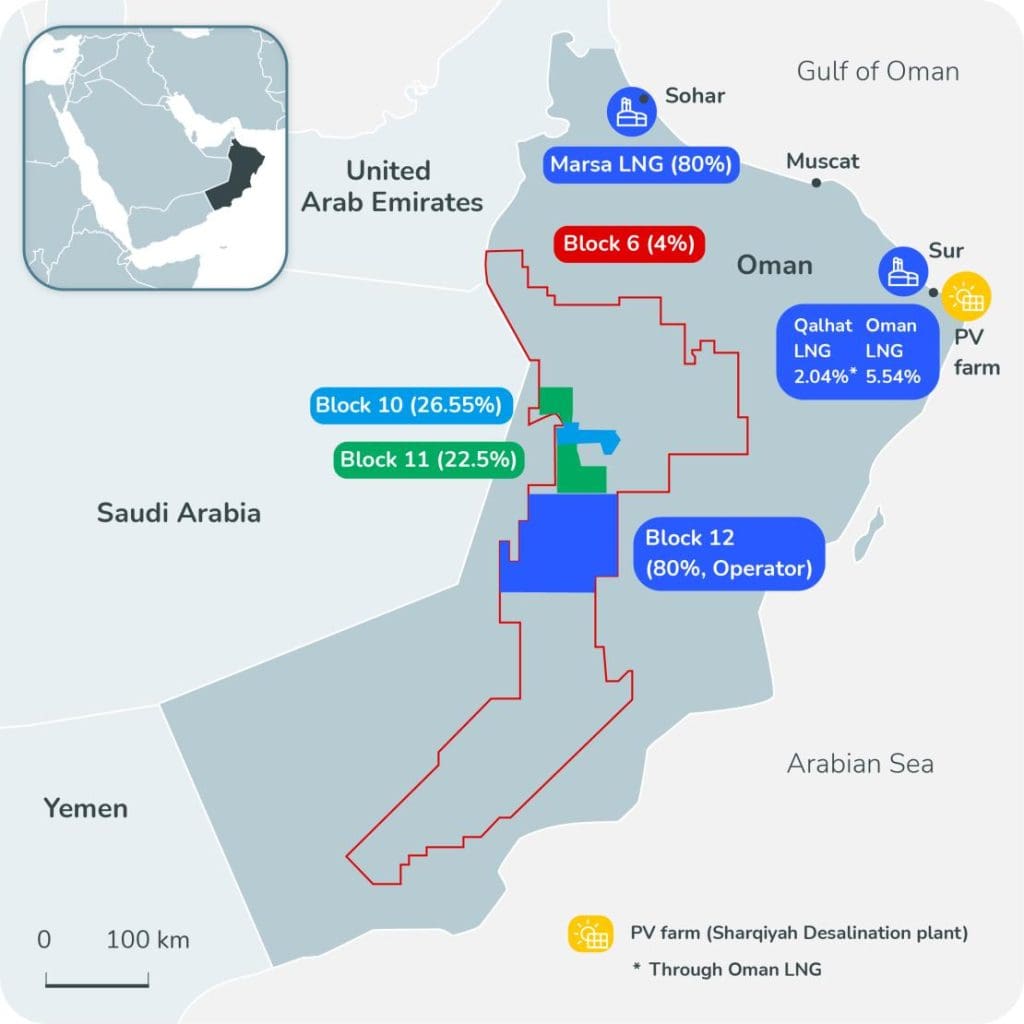 Oman LNG
Both Shell and TotalEnergies are shareholder in state-owned LNG producer Oman LNG.
Shell has been a shareholder in Oman LNG with a 30 percent stake since its inception while TotalEnergies has a 5.54 percent stake.
The government of Oman holds 51 percent in the LNG producer that operates three LNG trains in Qalhat with a nameplate capacity of 10.4 mtpa sourcing gas from the central Oman gas field complex.
Shell and TotalEnergies recently signed LNG supply deals with Oman LNG.
Under the term sheet with Shell, Oman LNG will supply 0.8 million metric tonnes per year for a period of 10 years to a unit of Shell, starting in 2025.
Moreover, the term sheet with TotalEnergies is also for the same volumes and duration, starting in 2025.