BW LPG, a unit of the Singapore-based gas shipping giant BW, has started its programme aimed at converting 12 VLGCs to dual-fuel propulsion.
China's Yiu Lian shipyard started retrofitting the first carrier BW Gemini to an LPG dual-fuel propulsion on Monday, BW said in a statement.
When complete, BW Gemini would become the world's first vessel with this technology onboard, the LPG shipper said.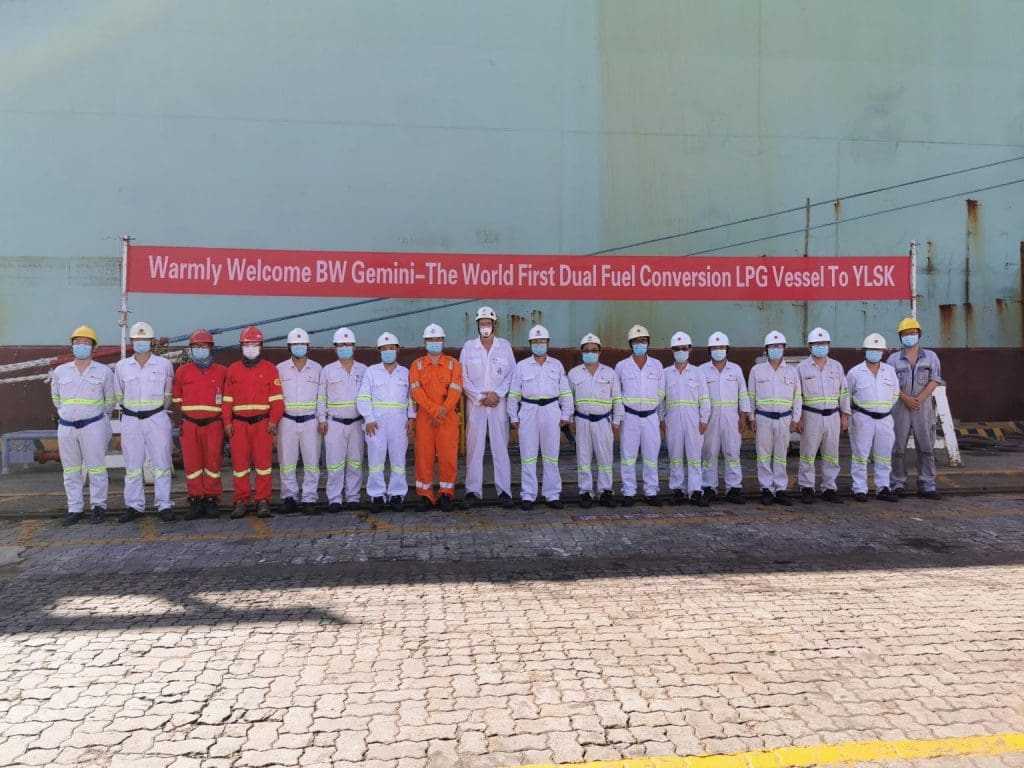 BW expects the works to take about two months per vessel with the last retrofit scheduled to complete in the second half of 2021.
The company will invest over $100 million in upgrading a part of its fleet to LPG dual-fuel propulsion as it looks to comply with the new IMO rules and slash emissions.
BW LPG owns and operates a fleet of 46 VLGCs, with an average age of 8.7 years.