Avenir LNG, a joint venture consisting of Stolt-Nielsen, Hoegh LNG and Golar LNG, has welcomed the first newbuild small-scale vessel into its fleet.
Keppel Offshore & Marine's Nantong yard delivered the 7,500-cbm Avenir Advantage to a Avenir unit, the London-based small-scale player said on Wednesday.
Following her maiden voyage, the liquefied natural gas bunkering and supply vessel (LBV) will start a three-year charter with a unit of Malaysian giant Petronas.
According to Avenir, the vessel will become the first dedicated LBV in South East Asia.
It will supply LNG fuel to ships operating in the region and deliver it directly to Petronas small-scale customers.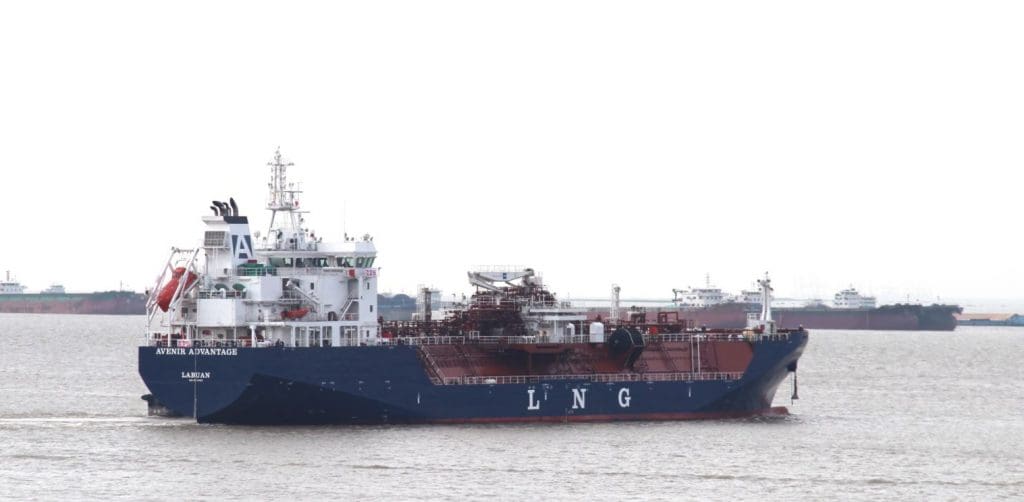 "With the delivery of the Avenir Advantage, we move one step closer to delivering our shareholders' vision of creating a small-scale LNG supply and marketing portfolio," said Avenir chief executive Milorad Doljanin.
"The flexible design of our vessels allows us to support the development of the LNG bunker fuel market whilst adding to the global small-scale supply fleet; thereby supporting our strategic objective of supplying natural gas to otherwise inaccessible areas," he said.
Second vessel coming soon
Avenir Advantage is the first of two sister ships Avenir ordered from Keppel Nantong.
The second vessel Avenir Accolade, scheduled for delivery by year-end, will transport chilled fuel for Golar's JV Hygo Energy to various ports across Brazil.
These ships are 123.4 meters long and feature dual-fueled propulsion and type C tanks. Both have a price tag of about $40 million, each.
Besides these two ships, Avenir LNG has similar 7,500-cbm carriers on order at the Nantong CIMC Sinopacific Offshore & Engineering yard in China.
These two vessels should be ready for LNG deliveries during the course of the next year.
The Chinese yard also has a contract with Avenir LNG for the construction of two 20,000-cbm LNG carriers with delivery dates also scheduled for 2021.
Furthermore, Avenir has a 80 percent stake in a small-scale facility in Sardinia expected to start operations by the end of this year or the beginning of 2021.