Greece's Capital Gas has taken delivery of a 174,000-cbm LNG carrier which will go on charter to US exporter Cheniere.
South Korea's Hyundai Heavy Industries delivered the new LNG carrier Aristarchos on Tuesday, Evangelos Marinakis-led Capital Gas said in a statement.
The LNG carrier will serve Cheniere for a period of up to 6 years.
This 299 meters long vessel follows the delivery of Aristidis I but also Aristos I, both serving a charter with BP.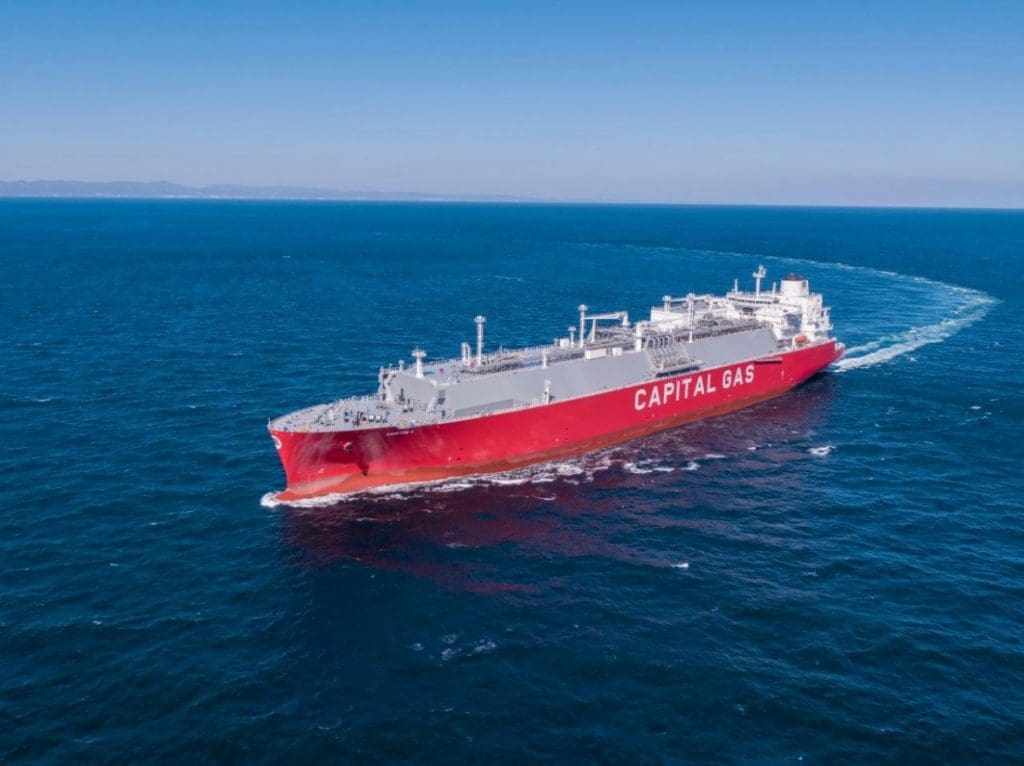 Capital Gas has four additional sister LNG newbuilds on order in South Korea scheduled for delivery later this year and one in January 2023, according to its website.
All of the seven LNG carriers feature WinGD's X-DF engines and GTT's Mark III Flex containment system but also an air lubrication system and increased filling limits.