China's Huarun Dadong yard has completed the conversion works on Croatia's first FSRU which will soon depart to its base on the island of Krk in the northern Adriatic Sea.
The vessel named LNG Croatia brings the European country one step closer to joining the growing club of worldwide LNG importing nations with the official launch of the Krk facility expected on January 1, 2021.
Huarun Dadong and its shareholder CSSC Hudong-Zhonghua delivered the FSRU to Golar and the state-owned Krk terminal developer LNG Croatia on Tuesday.
Golar won a deal last year to provide its 2005-built 140,205-cbm vessel Golar Viking to the Krk project and convert it to a FSRU.
After that, the LNG firm tapped Hudong-Zhonghua to perform conversion works and agreed a $160 million sale and leasback deal for the vessel with CSSC Leasing, the leasing unit of China State Shipbuilding Corporation.
The ship arrived at the Huarun Dadong yard near Shanghai in January this year and reached completion some nine months later.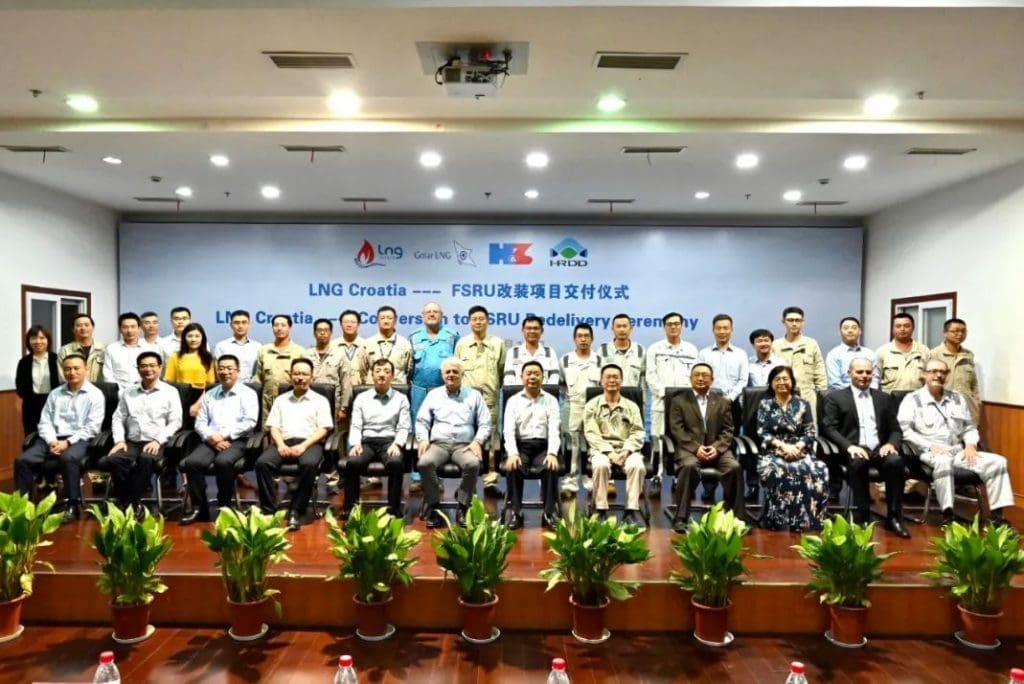 Golar's chief executive Iain Ross said last month the firm expected the vessel to depart from China to Krk late September.
Following arrival and commissioning at the Krk facility later this year, Golar will officially hand over the FSRU to LNG Croatia but will continue operating and maintaining the unit for ten years.
Most of capacities booked, Shell one of the suppliers
Croatia's first LNG terminal will have a capacity to send up to 2.6 bcm per year of natural gas into the national grid.
LNG Croatia previously said it would complete onshore works which include a jetty and a high-pressure gas pipeline by November, just in time when the FSRU arrives.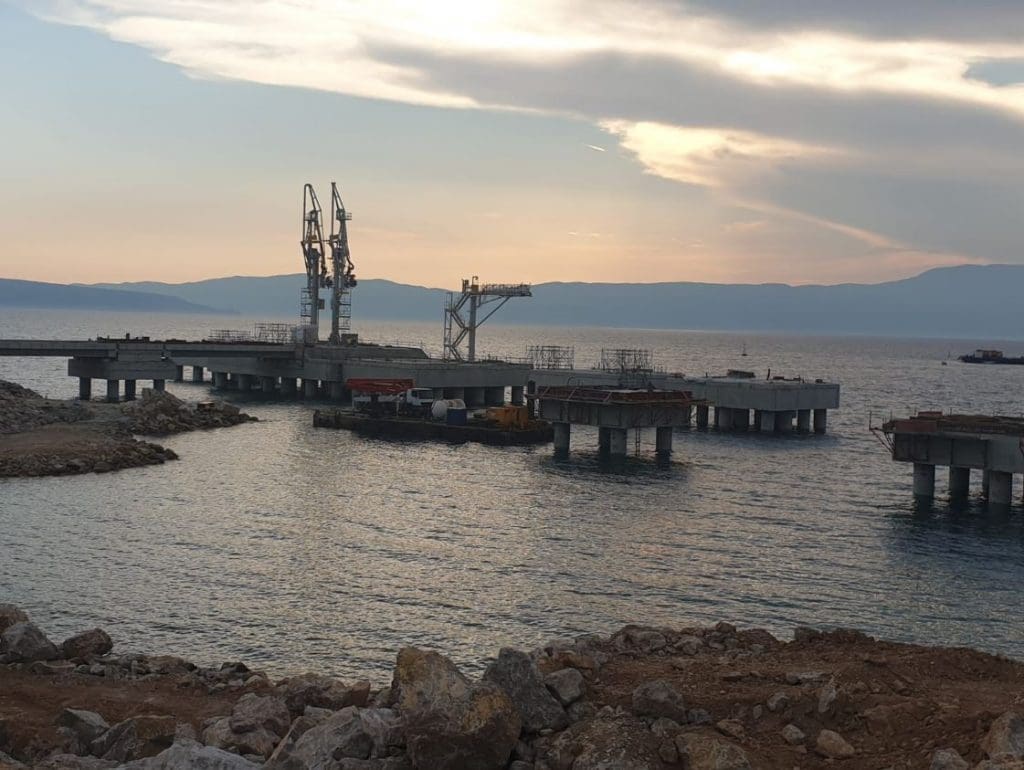 Furthermore, the terminal developer also revealed that all of the terminal's capacities have been booked for the next three years.
The capacity takers include Hungary's state-owned MFGK and trading firm MET.
Worth mentioning here, Hungary said earlier this month the country signed a deal with LNG giant Shell to receive natural gas via the Krk facility as part of the MFGK booking.
Additionally, Qatar's PowerGlobe, the energy arm of privately-held Optimized Holding, booked the largest capacity at Krk spanning a period of 15 years.
The LNG import project costs 233.6 million euros ($276.8 million) with EU providing 101.4 million euros from the Connecting Europe Facility.