Keppel's Singapore shipyard recently held a strike steel ceremony marking the physical start of the FSRU conversion process for the LNG-to-power project in El Salvador.
The ceremony for the BW Tatiana FSRU conversion project took place on September 23, BW LNG said on Wednesday.
To remind, Keppel announced last month it won a contract from a joint venture consisting of BW's LNG unit and US-based Invenergy to convert a 2002-built LNG carrier to a FSRU.
Prior to that, BW LNG secured Shell's 135,000-cbm carrier Gallina renaming it to BW Tatiana. The vessel has been located at the Keppel yard since June.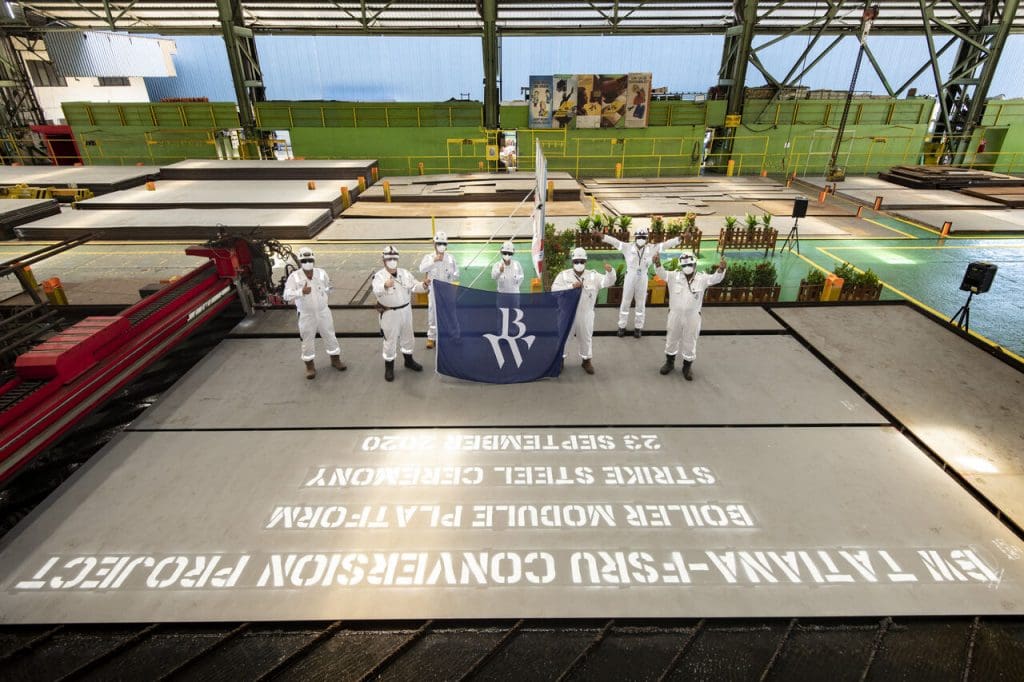 Following completion next year, the FSRU will depart to the Port of Acajutla in El Salvador. There, it will provide fuel to the integrated project that includes a 378-megawatt natural gas-fired power plant.
The project developed by Inverengy's Energía del Pacífico will become El Salvador's first LNG-to-power project.
Additionally, Shell will supply LNG to the project as part of a long-term deal signed with Energía del Pacífico.
The LNG-to-power project will be able to meet around 30 percent of El Salvador's energy demand. It should be operational by the end of 2021.