KARMOL's floating storage and regasification unit (FSRU) has arrived in Dakar, Senegal, and will soon start serving the country's first LNG-to-power project.
Karmol LNGT Powership Africa, owned by the joint venture consisting of Turkey's Karpowership and Japan's MOl, left Singapore in April, following the completion of conversion works at Sembcorp and the subsequent trials.
Moreover, ALP Keeper, owned by Dutch marine transport and offshore support firm ALP, towed the converted 125,000-cbm FSRU from Singapore to Senegal.
The Dutch firm said in a statement its vessel delivered Karmol LNGT Powership Africa to the location in Dakar on Monday.
"Having made a voyage all the way from Singapore, the Powership is now ready to start with her first deployment," it said.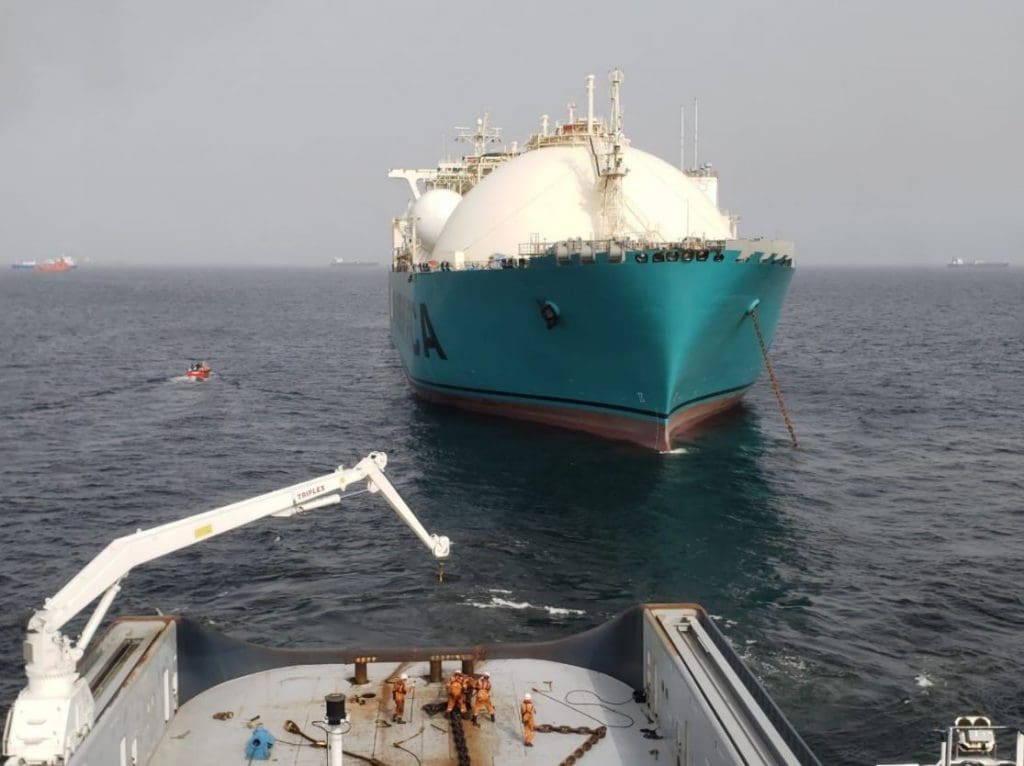 The 272 meters long FSRU arrived with an LNG cargo onboard. It will supply LNG to Karpowership's 235 MW Karadeniz Powership Ayşegul Sultan located alongside the shores of Dakar.
KARMOL has previously said that the Powership would switch from heavy fuel oil to regasified LNG before the end of June.
Senegal's power utility Senelec has in 2019 signed an LNG-to-power contract with Karpowership.
The African country has ambitions to shift primarily to natural gas for its power production by 2035 in order to slash emissions and costs.