Knutsen's LNG carrier Bilbao Knutsen has arrived at Portugal's Lisnave yard following a collision with another tanker offshore the Port of Huelva in Spain.
Lisnave will repair the 2004-built, 138,000-cbm LNG carrier at its yard near the town of Setúbal.
The shipyard told LNG Prime in an emailed statement on Wednesday that it had not yet started working on the vessel.
Lisnave said it would have an update on the repair works in "a couple of weeks."
To remind, Bilbao Knutsen collided on April 30 with product tanker STI Pimlico, operated by Scorpio tankers, about 2.5 miles off the Huelva port, the Spanish Transport, Mobility, and Urban Planning ministry (MITMA) said.
Both of the vessels sustained damages during the lateral collision in the port's anchorage area. There were no reported injuries or spills from the vessels, MITMA said.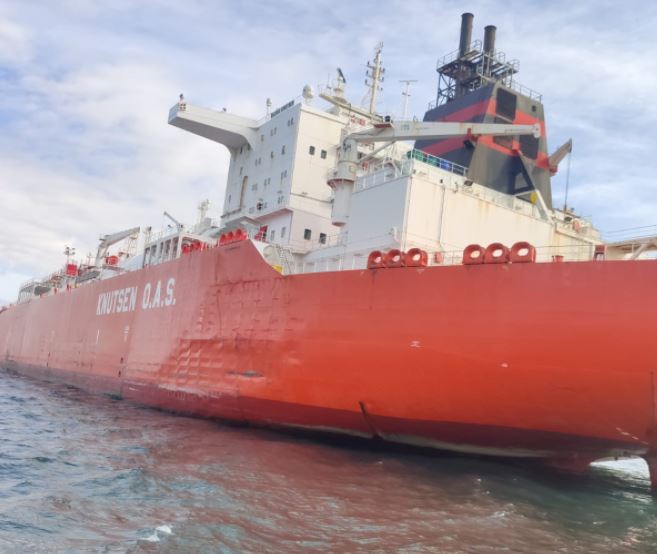 The ministry did not release any additional information but MITMA's images showed several dents on Bilbao Knutsen's port side while STI Pimlico mainly sustained starboard damages.
Knutsen's data shows that Bilbao Knutsen is on a long-term charter to Shell.