US energy services firm Baker Hughes said it would provide maintenance and monitoring of turbomachinery equipment operations at Eni's 3.4 mtpa Coral Sul FLNG off Mozambique under a new contract revealed on Friday.
According to statement by Baker Hughes, the service contract would start at the end of 2022 and last for eight years.
Baker Hughes did not provide the price tag of the deal.
The new contract builds on an existing Coral Sul FLNG's contract awarded to Baker Hughes in 2017 for the project's power and gas refrigeration process, including four turbo-compression trains.
Baker Hughes said the new service agreement would guarantee the performance of the rotating equipment at Coral Sul FLNG under pre-determined metrics, such as reliability of compressors and efficiency and low emissions of gas turbines.
The contract also includes a provision of resident engineers, supervisors, repairs and spare parts to support maintenance activities.
Baker Hughes said it had committed to utilizing local resources in Mozambique helping to further grow local talent in supporting the vital energy sector.
As part of the scope, Baker Hughes will also provide remote monitoring and diagnostics services.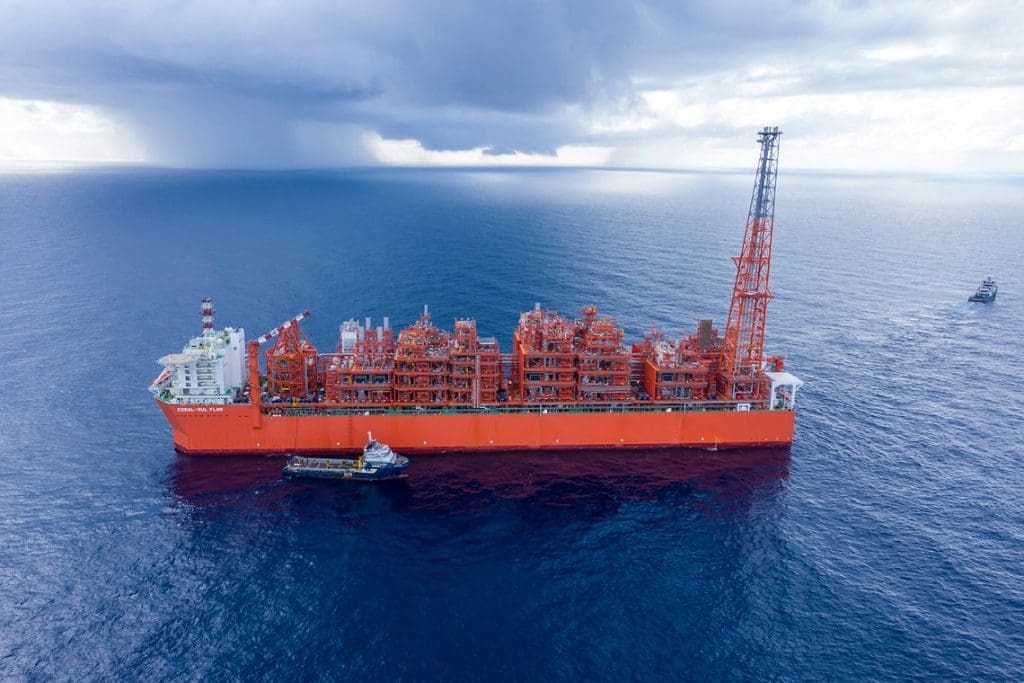 Coral Sul FLNG to ship first cargo
Eni discovered the Coral field back in May 2012 and it operates the Area 4 along its partners ExxonMobil, CNPC, GALP, Kogas, as well as ENH.
The FLNG unit which weighs about 220,000 tons left Samsung Heavy Industries' Geoje yard in South Korea under tow on November 16 last year and arrived in Mozambique in early January.
According to Eni, Coral Sul is the first FLNG operating in ultra-deep waters, connected to an underwater system at a depth of around 2,000 meters.
With a length of 432 meters and width of 66 meters, it has the capacity to accommodate up to 350 people in its eight-story living quarter module.
In June, the FLNG received its first gas supplies from the Coral South reservoir offshore Mozambique.
Eni said at the time the FLNG would be ready to achieve its first LNG cargo in the second half of 2022, adding Mozambique to the LNG producing countries.
LNG Prime reported in August that the floating LNG producer was preparing to ship the first cargo as the 173,400-cbm British Mentor, operated by BP, was heading towards the facility.
BP will buy all of the LNG produced at the FLNG as part of a long-term deal.
However, this carrier did not take the FLNG's first cargo.
Baker Hughes said in the statement the FLNG is expected to begin operations later in 2022.
Besides this unit, Eni is also working on a second floating LNG producer to install it offshore Mozambique.