Spain's Reganosa has secured a contract to maintain and operate Ghana's new LNG import facility in the Port of Tema.
Tema LNG Terminal Company (TLTC), controlled by Helios Investment Partners, awarded the contract to the Spanish LNG operator.
Luxembourg-based LNG infrastructure firm Gasfin Development is also a partner in the first LNG import facility in sub-Saharan Africa that will cater to Ghana's growing energy demand.
The contract follows the arrival of the 28,000-cbm barge-based floating regasification unit on Thursday from China's Jiangnan Shipyard. To remind, the unit left Jiangan in November.
The 94.90 meters long FRU features two TGE's type-C tanks and five modular compact regasification modules.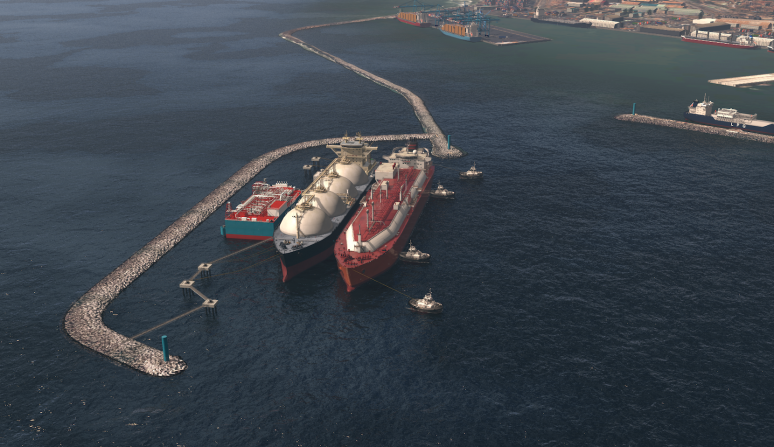 The FRU will work along an LNG carrier serving as a floating storage unit for the $350 million Tema import project.
Besides the FRU and FSU, Reganosa will operate and maintain the gas pipeline linking the terminal to the existing pipeline network.
The terminal is backed by Shell and the LNG giant's long-term gas supply agreement with Ghana National Petroleum Corp.
Additionally, the Tema facility will have the capacity to deliver about 1.7 mtpa to the national grid.
It should start operations by March this year.