Carnival Cruise Line's Mardi Gras has finally met with the Shell-chartered Q-LNG bunkering barge for the first refueling operation in its homeport of Port Canaveral.
To remind, Carnival's LNG-powered Mardi Gras docked at Port Canaveral's Cruise Terminal 3, built specifically for this vessel, on June 4, following a trip from Barcelona.
On the other side, Q-LNG 4000 arrived in the Florida cruise port earlier this year.
Carnival said in a statement on Wednesday the duo completed their first bunkering operation that lasted close to eight hours.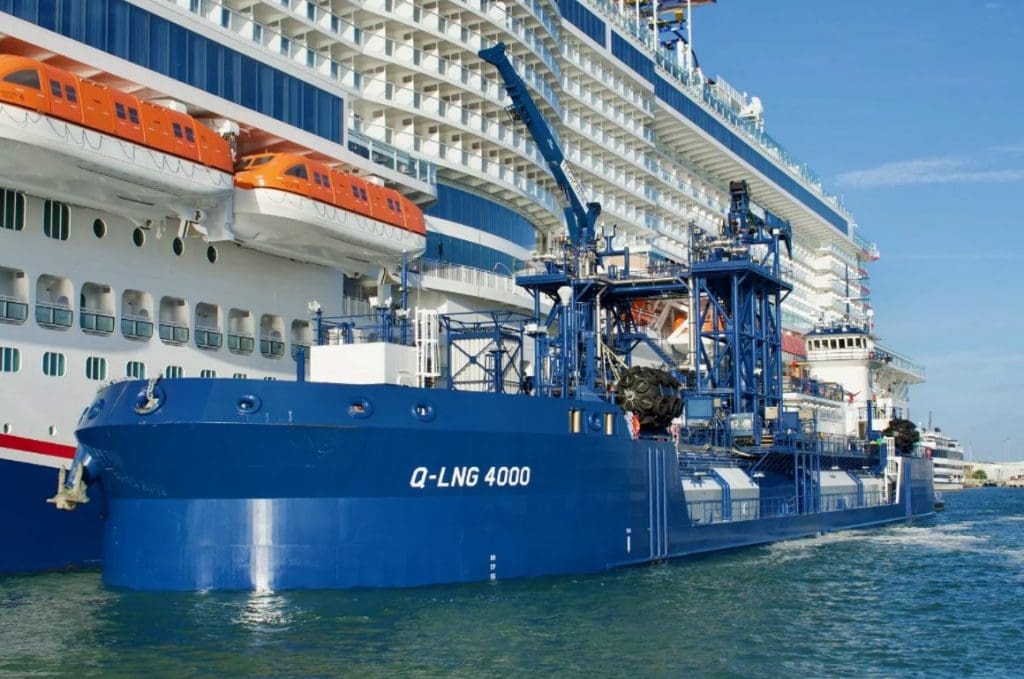 The 340 meters long cruise vessel received enough LNG to power its four engines for about 14 days, according to Carnival.
"LNG not only powers Mardi Gras' propulsion systems utilizing Azipods, it's used for all shipboard systems, from elevators, lighting and computers to galley equipment and, of course, BOLT, the first roller coaster at sea," it said.
The ship will sail year-round from Port Canaveral, offering seven-day itineraries to the eastern and western Caribbean.
Carnival took delivery of this newbuild at Finland's Meyer Turku in December after the vessel bunkered LNG in Rotterdam, and then sailed to Barcelona.
However, Carnival delayed the vessel's debut several times due to the ongoing Covid-19 pandemic and the extended pause in cruise operations from US ports.