US LNG exporting giant Cheniere and compatriot construction and engineering firm Bechtel are moving forward with the construction work on the expansion phase at the Corpus Christi LNG export plant in Texas.
Cheniere's Corpus Christi liquefaction plant now consists of three operational trains with each having a capacity of about 5 mtpa.
In June last year, Cheniere took a final investment decision on the Corpus Christi Stage 3 expansion project worth about $8 billion and Bechtel officially started construction on the project in October.
The project includes building seven midscale trains, each with an expected liquefaction capacity of about 1.49 mtpa.
Cheniere's unit Corpus Christi Liquefaction said in the August construction report filed with the US FERC that overall project completion for the Stage 3 project is 42.8 percent.
Stage 3 engineering and procurement are 70.9 percent and 62.3 percent complete, respectively, while subcontract and direct hire construction work are 54 percent and 6.5 percent complete, respectively, it said.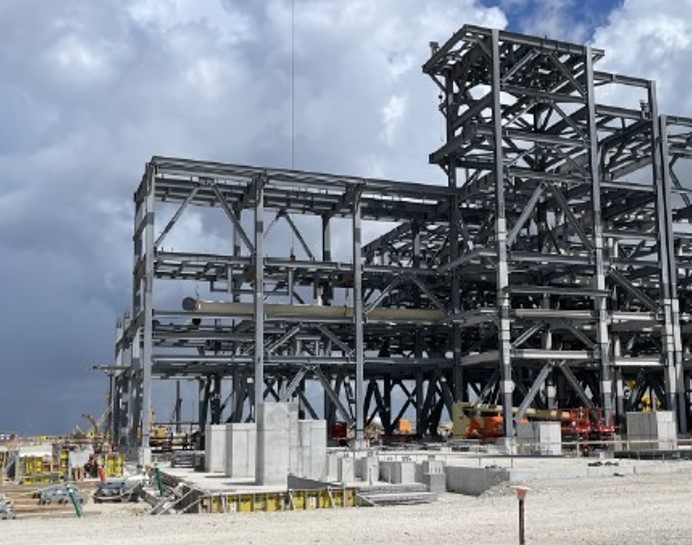 First cold boxes arrived
During the month of August, CCL's contractor continued piling activities, road improvements, drainage work and mobilization of temporary facilities, equipment, and personnel continued during the reporting period, it said.
CCL said that Bechtel has started installation of aboveground piping and it has established a new workstation for double jointing pipe.
In addition, the first cold boxes arrived at the site.
Last year, US equipment manufacturer Chart Industries received full notice to proceed for the expansion project from Bechtel for its IPMSR process and equipment activities.
CCL said that Bechtel has completed piling work for Trains 1-3 with the same work ongoing for the remaining four trains and OSBL areas.
Steel installation is progressing on schedule in Train 1 and preparations are being made to start steel installation in Train 2.
Additionally, piling installation begun for the 138 kV overhead line transition yard and work on the overhead line poles has started, it said.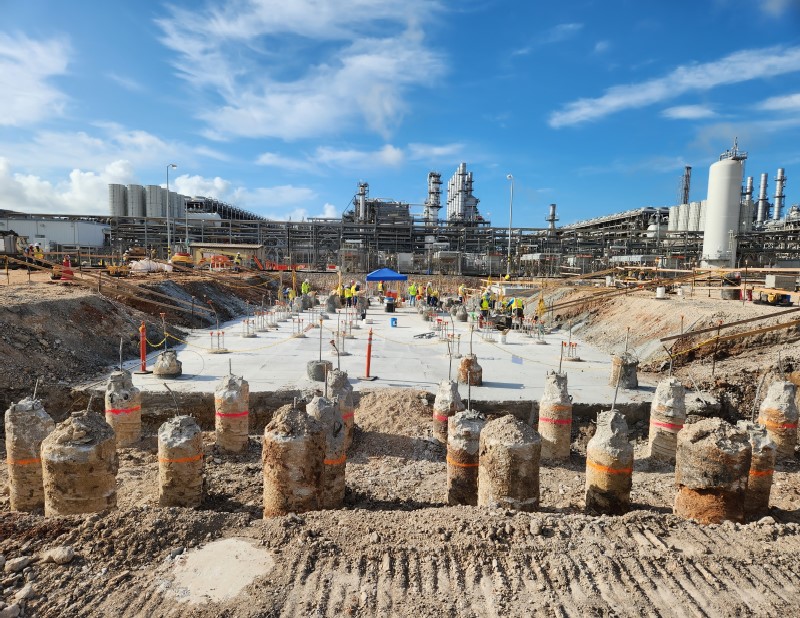 Ahead of schedule
Cheniere previously said that LNG deliveries from the expansion project will begin in 2025 with full production in 2027.
However, Cheniere's CEO Jack Fusco said in August that the company is expecting to complete the expansion phase ahead of schedule.
Fusco told analysts during Cheniere's second-quarter earnings call that Bechtel "continues to progress Corpus Christi Stage 3 well ahead of schedule, increasing my optimism for that project being completed ahead of the guaranteed date."
"Certain construction activities on Stage 3 are taking place ahead of plan, and I remain optimistic on schedule outperformance and potentially having more LNG volumes in 2025, and possibly the entire seven-train project complete by the end of 2026," the CEO said.