QatarEnergy and ExxonMobil are moving forward with the construction of their Golden Pass LNG export terminal on the US Gulf Coast near Sabine Pass, Texas.
State-owned QatarEnergy owns a 70 percent stake in the Golden Pass project with a capacity of more than 18 mpta and will offtake 70 percent of the capacity, while US energy firm ExxonMobil has a 30 percent share.
A joint venture of Chiyoda, McDermott, and Zachry is building the three the trains next to the existing LNG import terminal.
"Golden Pass is continuing to carry out Phase I and Phase II activities, such as storm water
protection, levee construction, stockpiling of material, and piling," Golden Pass LNG Terminal and Golden Pass Pipeline said in the newest construction report filed with the US FERC.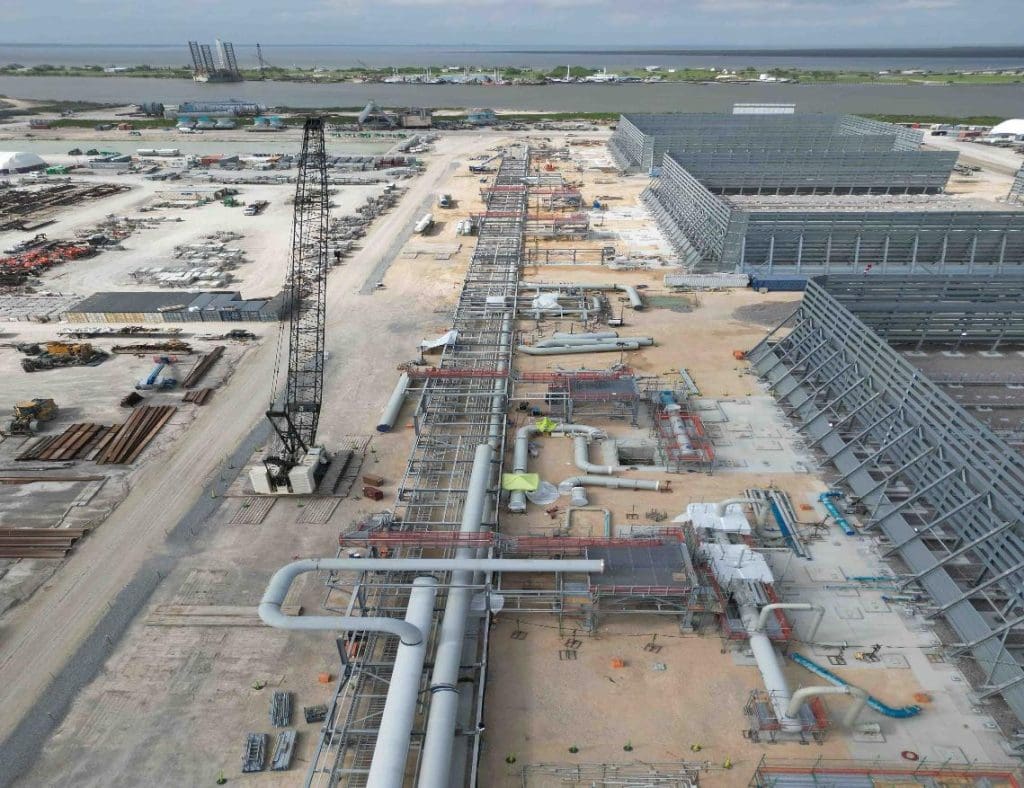 First LNG train expected to go online in 2024
Golden Pass and its contractors progressed installation of piping and steel in process areas, continued walls and piping installation for the ground flares, while concrete foundation pours continued in Train 2 and Train 3.
In addition, Golden Pass continued fin fan installation in the Train 1 main piperack and progressed setting various vessels on respective foundations and continued preparatory activities for Brownfield tie-ins and LNG tanks top modifications scope.
The firm said that structural steel installation continued around the brownfield boil-off gas compressors, while it is also preparing equipment insulation in condensate area.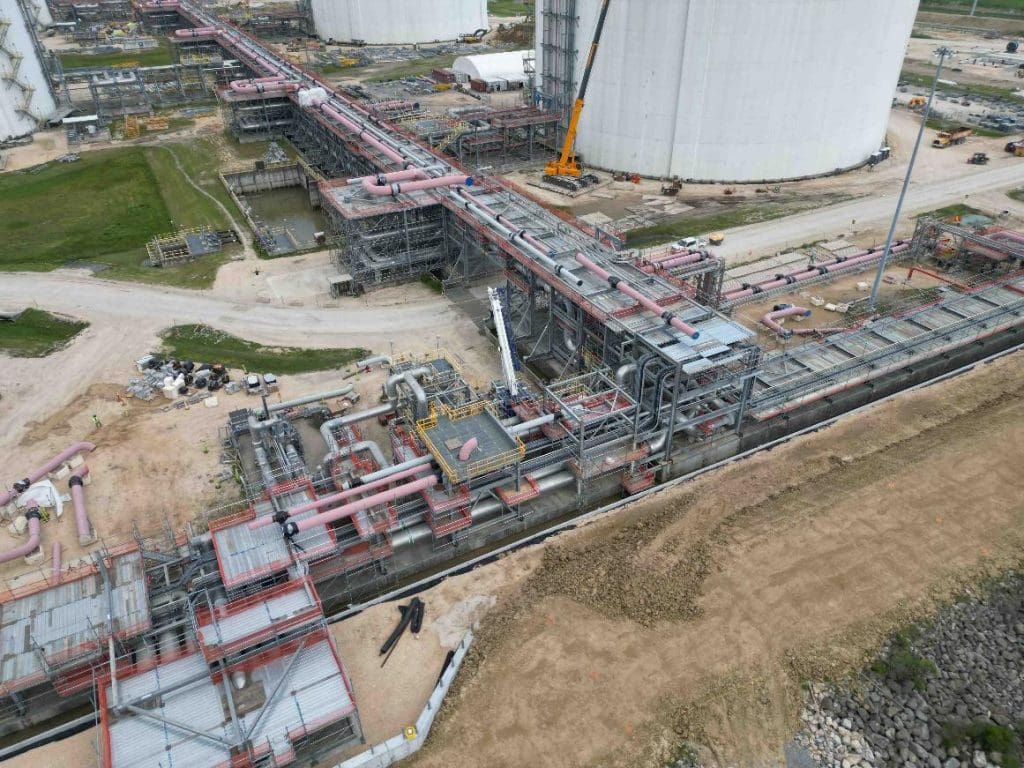 As per the pipeline expansion project, Golden Pass continued civil and construction activities supporting milepost (MP)01 compressor station, Sabine Spur, Natural Gas Pipeline (NGPL) Interconnect improvements, and associated facilities.
It also continued mobilization and civil activities at the MP33 and MP69 compressor station areas.
FERC said in an inspection report last month that the anticipated in-service timing for the first train is the first quarter of 2024, the third quarter of 2024 for the second train, and the first quarter of 2025 for the third train.