US-based Invenergy and its partners have reached commercial operations at the Energia del Pacifico (EDP) LNG-to-power project, located at the Port of Acajutla in El Salvador.
The completion of the project worth about $1 billion is a "major uplift in electric reliability and lower emissions through natural gas supply to the Central American region," Innvenergy said in a statement.
According to Invenergy, the project represents the country's largest ever private foreign direct investment and is providing power to meet up to 30 percent of El Salvador's energy demand.
The project includes a 380-megawatt (MW) natural gas-fired power plant, the 137,000-cbm BW Tatiana FSRU, and a 1.8-km subsea pipeline that connects the power plant to the FSRU.
Also, the project includes two 230-kV electric transmission lines, one of which connects to the Central American Electrical Interconnection System, providing added grid reliability to the region and opening further opportunities for renewable energy in El Salvador, Invenergy said.
EDP has long-term contracts with seven local electric distribution companies under power purchase agreements.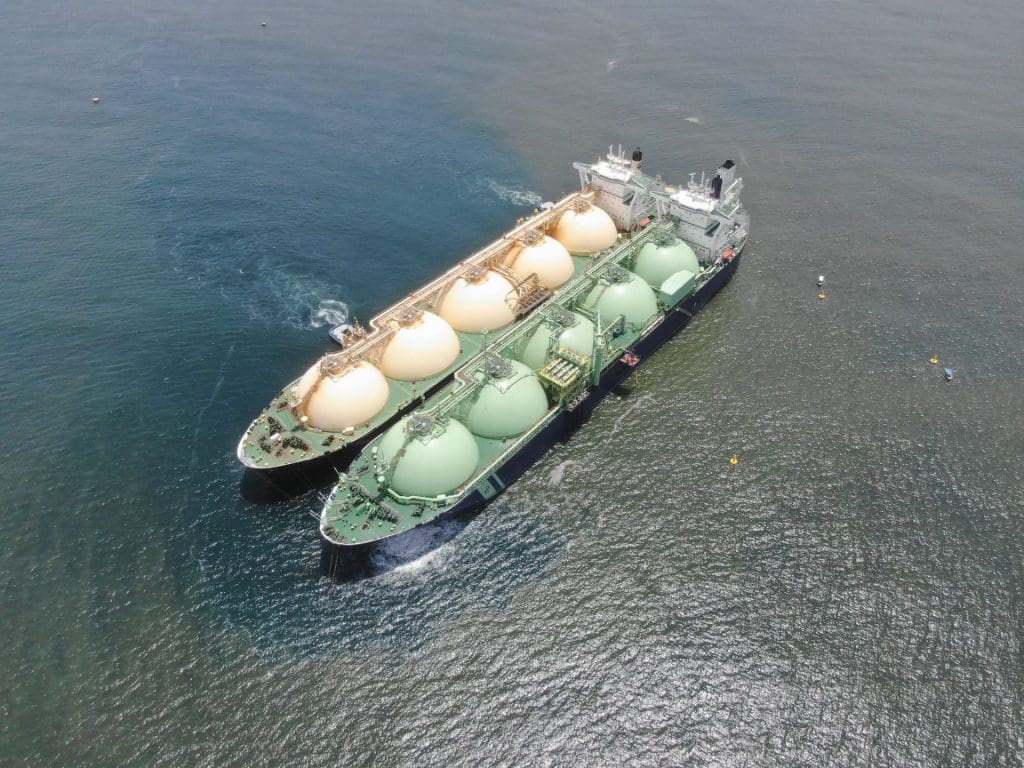 Converted FSRU
Invenergy served as lead developer of the project with the support of El Salvador-based partners Grupo Calleja, VC Energy de Centroamerica and Quantum Energy.
To construct the project, Invenergy worked with a consortium of global project partners including BW LNG, BW Offshore, SAAM Towage, Boskalis, Wartsila, Elecnor, and Shell.
To remind, BW Tatiana FSRU left the Keppel Tuas shipyard in Singapore in August last year and arrived at its new home in the port of Acajutla in October.
Keppel won the contract from a joint venture consisting of BW's LNG unit and Invenergy to convert Shell's LNG carrier Gallina to an FSRU.
The FSRU completed its first STS operation with Knutsen's LNG carrier Bilbao Knutsen on April 1, and the second with its sister vessel Shandong Juniper in June.