The Shell-led LNG Canada project has taken delivery of its last large modules from China.
LNG Canada announced this milestone via social media on Thursday.
"This impressive piece of equipment will be used to operate one of four refrigerant compressors at our LNG export facility in Kitimat, in the traditional territory of the Haisla Nation," it said.
"With construction now more than 80 percent overall, we're getting ready to commission, start-up and operate," LNG Canada said.
LNG Prime reported on March 8 that China Offshore Oil Engineering (COOEC), a unit of CNOOC, has delivered the last two modules it built for the giant Shell-led LNG Canada project.
To mark the completion of the project, which included the construction of in total 35 modules, COOEC hosted a ceremony on March 7 at its Qingdao yard.
COOEC loaded the last two modules on board Cosco Shipping's semi-submersible vessel, Xiang An Kou.
This vessel was located in Kitimat, where the LNG plant is located, for about a month and departed on May 1, according to its AIS data provided by VesselsValue.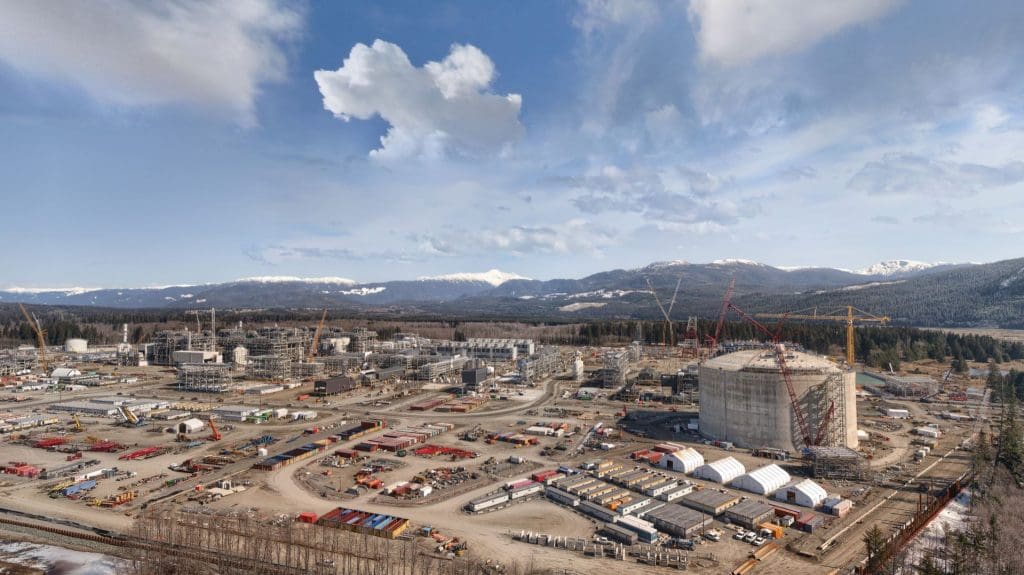 These modules are part of the first phase of the LNG Canada project which includes building two liquefaction trains with a capacity of 14 mtpa.
Shell and its partners in the project expect to deliver the first cargo by the middle of this decade, and they are also evaluating the second phase of the project.
Other partners include Malaysia's Petronas, PetroChina, Japan's Mitsubishi Corporation, and South Korea's Kogas.