Turkish shipbuilder Cemre has launched the LNG-powered fishing vessel, Selvag Senior, for Norway's Sorheim Holding.
The yard held the vessel's launching ceremony on August 13, it said in a social media post.
Developed in partnership with Norwegian design company Skipteknisk and Selvag, the 79.5 meters long purse seiner trawler is the third in the world to use LNG fuel, after Libas and Sunny Lady, according to Cemre.
Moreover, in line with the green flow, the surplus heat from the exhaust would be recycled and converted to produce clean electricity.
With this, Selvag Senior becomes the first newly built fishing vessel in the world to adopt this technology, Cemre claims.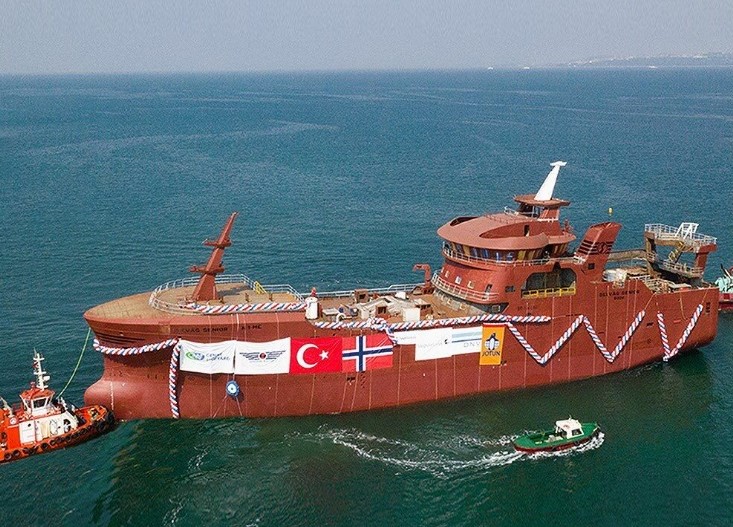 Cemre won the order to build this vessel back in 2020.
Besides Wartsila's LNG dual-fuel engine and a 350 cubic meter tank, the vessel will also feature a Corvus Orca battery pack of 1 MWh.
The battery pack replaces a diesel-powered auxiliary engine and will help to flatten the load on the main engine during the voyage.
It will be equipped for pelagic trawling and purse seining with pumping both over the side and the aft. All winches and fish pumps will be electrically driven and return effects will go to the battery bank.