Turkish shipbuilder Cemre has launched an LNG-powered vessel for Norwegian fishing company Teige Rederi.
Cemre said it has floated out the purse seiner/pelagic trawler Sunny Lady during a ceremony on Saturday.
The yard and Teige Rederi signed the shipbuilding contract for this LNG-powered hybrid ship back in September 2019.
Besides dual-fuel LNG propulsion, this 86.5 meters long vessel will feature a battery pack as well.
Designed by Salt Ship Design and classed by DNV, it would have a 350-cbm LNG tank, according to Teige Rederi.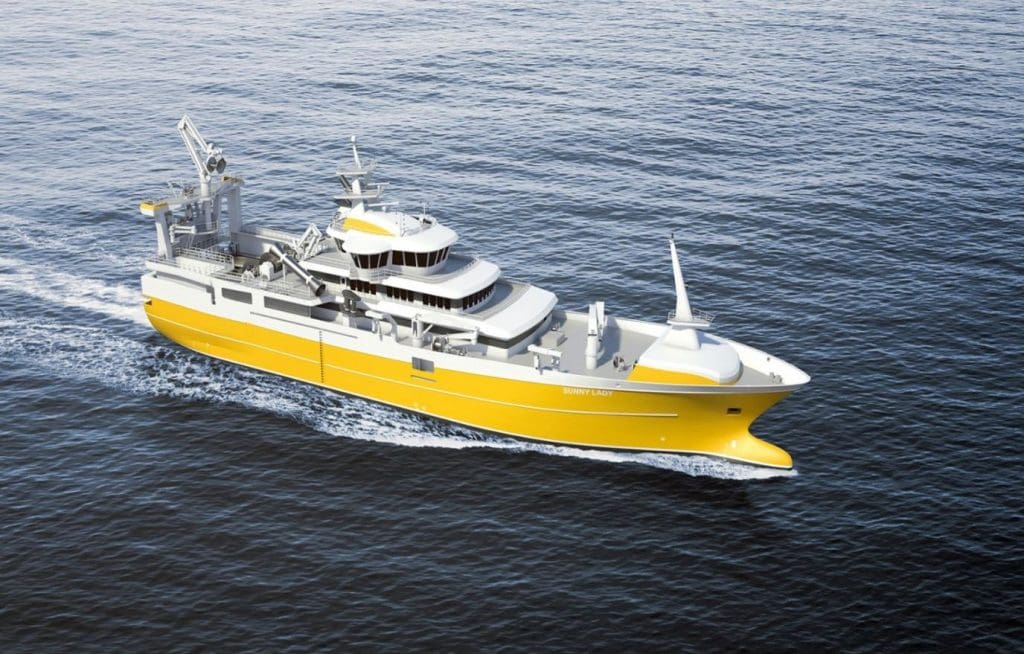 Cemre delivered earlier this year what it says is the world's first battery and LNG-powered fishing vessel. Liegruppen's Libas features dual-fuel propulsion and a 350-cbm LNG tank from MAN.
Besides these two Norwegian fishing vessels, Cemre won a contract in December from Norway's Selvag to build another LNG-powered seiner/pelagic trawler.
Following delivery in the third quarter of 2022, the vessel, which will also feature a battery pack, would become the third such ship in the world to go on LNG, Cemre claims.