State-owned China National Offshore Oil Company (CNOOC) has reached a milestone at its LNG import terminal in Fujian province on the southeastern coast of China.
CNOOC's gas and power unit said in a statement that the total volume of LNG received at the Fujian terminal had exceeded the 40 million tons mark since the start of operations in 2008.
According to CNOOC Gas & Power, the 147,200-cbm LNG carrier, Min Rong, completed unloading the milestone cargo of some 61,000 tons on January 6.
Its AIS data provided by VesselsValue shows that the LNG carrier brought the shipment to the Fujian terminal from the Tangguh LNG terminal in Indonesia.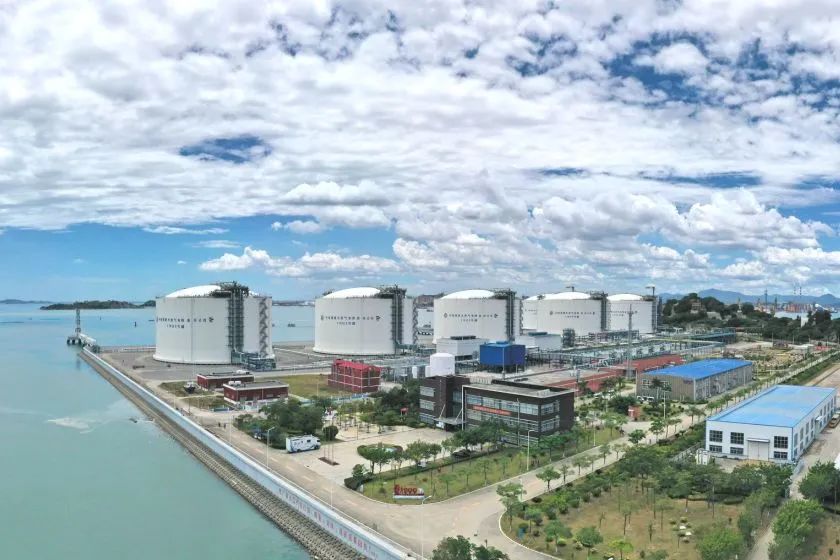 The Fujian LNG import terminal has supplied more than 57 billion cubic meters of natural gas to Fujian province and the surrounding areas since 2008, CNOOC Gas & Power said.
It supplies more than 80 percent of natural gas in the province and is the only facility that provides gas for gas-fired power plants in the province, it said.
The facility has six 160,000-cbm LNG storage tanks and a regasification capacity of 6.3 mtpa, GIIGNL data shows.
CNOOC is heavily investing in its LNG terminal business. This includes building five giant LNG storage tanks at its Zhuhai LNG import terminal in Guangdong and six at the Jiangsu-Binhai LNG terminal.
The Jiangsu-Binhai LNG terminal received the first commissioning cargo from Qatargas in September last year.