China's state-controlled energy giant Sinopec has put in use what it says is the world's largest LNG storage tank at its Qingdao LNG import terminal in Shandong province.
The tank has a storage capacity of 270,000 cbm and is the first such operational tank in China and the world, according to Sinopec.
In October, state-owned China National Offshore Oil Company (CNOOC) hydro tested one of the six 270,000-cbm LNG storage tanks at its Binhai LNG import terminal in Jiangsu. CNOOC is also building five 270,000-cbm tanks at its Zhuhai LNG import terminal in Guangdong.
Sinopec says the newly launched tank, independently designed, developed, and built by the company, has a diameter of 100.6 meters and a height of 55 meters.
The company said the main structure was completed in only 18 months and the tank entered in full service within 27 months.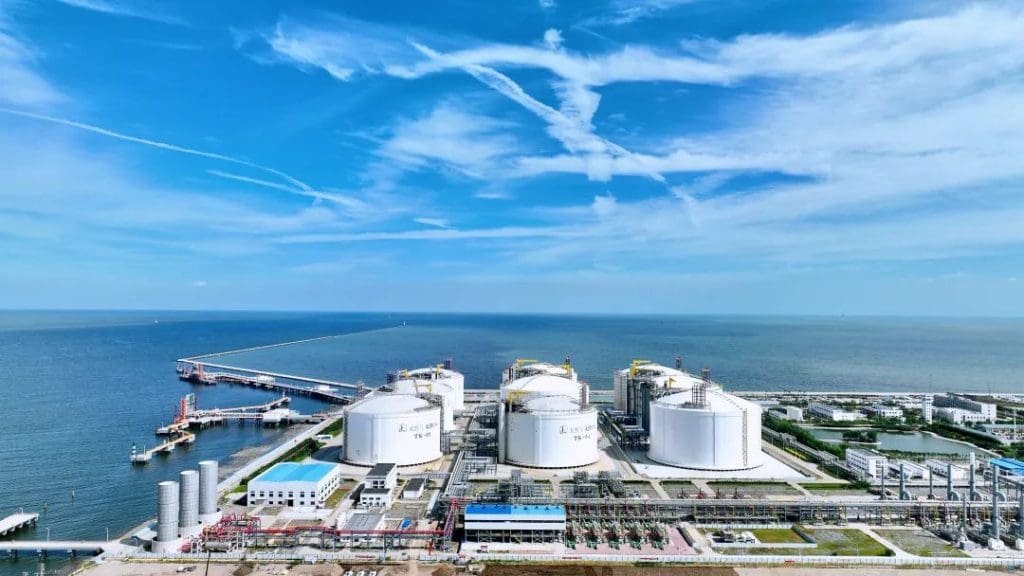 The tank is a part of the Qingdao LNG receiving terminal's phase III construction.
It will add 165 million cubic meters of storage capacity to meet the gas demand of 2.16 million households for five months during the winter heating season, which will enhance and guarantee the natural gas supply in North China, Sinopec said.
Last year, the Qingdao LNG import terminal received its 500th cargo since it started operations in 2014.
The terminal also welcomed the first shipment from Qatar, as part of Sinopec's long-term deal with QatarEnergy.
Sinopec and QatarEnergy just signed another 27-year SPA for volumes from Qatar's North Field South (NFS) expansion project. This deal adds to a long-term LNG SPA the two firms signed last year.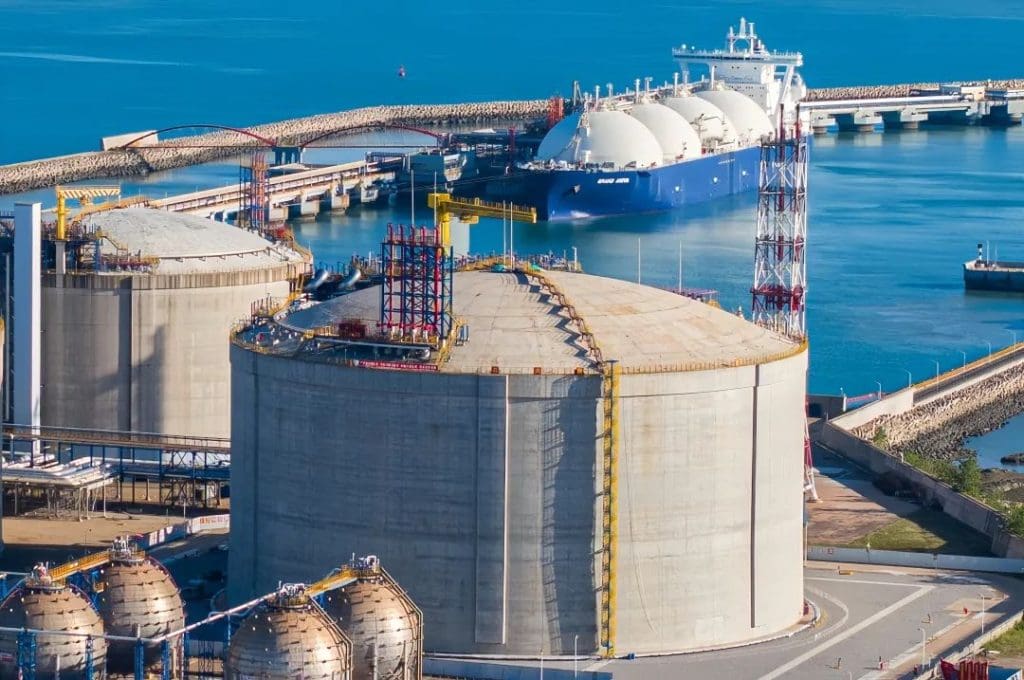 Tianjin LNG expansion
Besides putting into use the giant Qingdao LNG storage tank, Sinopec also completed the phase II construction at its import terminal in the northern port city of Tianjin, near Beijing.
Sinopec said that three 220,000-ccm storage tanks entered into full service, adding over 400 million cubic meters of natural gas storing capacity to bring the total storage capacity of the Tianjin terminal to 1.08 billion cubic meters, the largest in China.
Sinopec's two LNG terminals in Qingdao and Tianjin, with seven and nine storage tanks respectively, have a total of 1.68 billion cubic meters of storage capacity, further guaranteeing the supply of resources in the winter season, it said.
Sinopec has continued to expand the natural gas storage capacity following a strategic plan covering the full scope of production, supply, storage, and sales.
The group now has about 5 billion cubic meters of LNG storage capacity.
Sinopec has built 12 natural gas storage depots including the Zhongyuan cluster, Jintan, Wen 96, and Jianghan Yanxue, while it is also expanding the two LNG receiving terminals, it said.