Singapore's Eastern Pacific Shipping has taken delivery of the second LNG-powered Newcastlemax bulk carrier that will serve Australian miner BHP.
China's Shanghai Waigaoqiao Shipbuilding, a part of CSSC, said in a statement it delivered the dual-fuel 209,000-dwt, Mount Nova Terra, on May 23.
Earlier this month, the vessel had completed "two-in-one" trials.
The vessel is about 300 meters long, 50 meters wide, and has a designed draft of 18.4 meters, according to EPS. Also, it features ME-GI engines and two type C LNG tanks.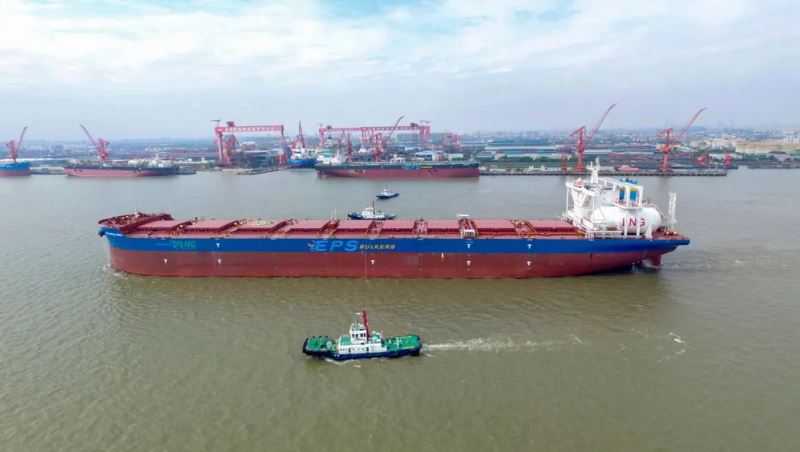 Such as the first ship in this batch of two, Mount Nova Terra will transport iron ore between Western Australia and Asia under a charter deal Idan Ofer's EPS signed with Australian miner BHP.
BHP has chartered in total five LNG-fueled Newcastlemax bulk carriers from EPS for five years and awarded the LNG fuel contract to Shell.
As previously reported by LNG Prime, SWS delivered the 209,000-dwt Mount Tourmaline to EPS in January this year.
Afer that, BHP, EPS, Shell, and FueLNG, a joint venture between Shell and Keppel Offshore & Marine, welcomed the vessel in Singapore.
The partners claim this is the world's first LNG-powered Newcastlemax bulker.