Italian shipping group Fratelli Cosulich is looking to order one ammonia bunkering vessel at Nantong CIMC Sinopacific Offshore & Engineering (CIMC SOE) after it booked two LNG bunkering ships at the Chinese yard.
In that regard, Fratelli Cosulich Bunkers Singapore and Nantong CIMC SOE have
signed a memorandum of understanding for the construction of an ammonia bunker tanker, according to a statement by the Italian firm.
"With this MOU, happening less than one year after the start of the joint development project with RINA and SeaTech," Fratelli Cosulich shows a solid intention to take further steps towards green
shipping," it said.
Fratelli Cosulich did not reveal any further information regarding the bunkering vessel.
The firm believes ammonia has "great potential as a zero-carbon marine fuel" to slash emissions and meet IMO's rules, and the company "is ready to work together with the sector stakeholders to overcome any safety and operational challenges."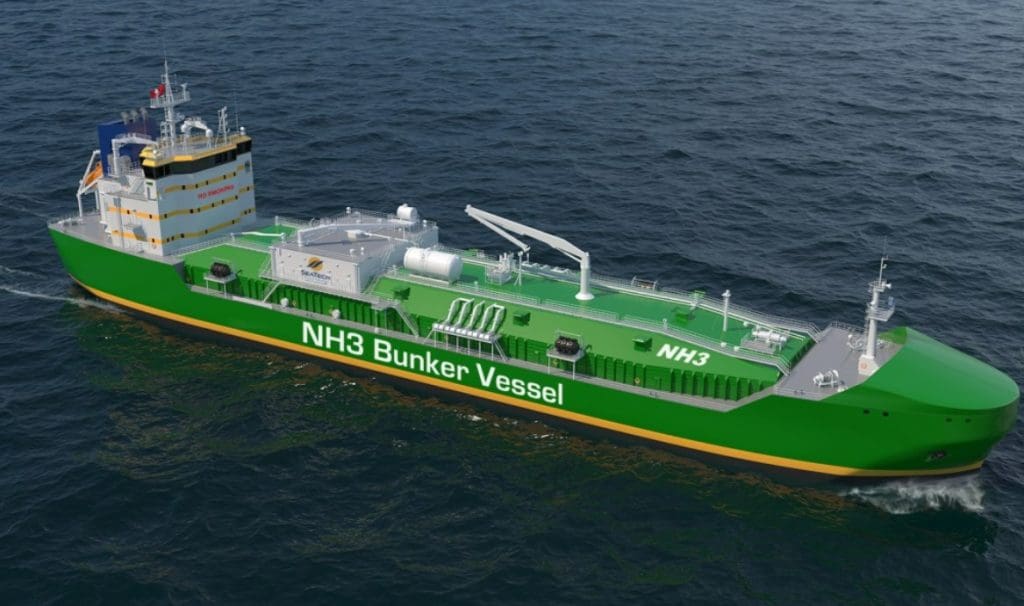 Fratelli Cosulich said it was "delighted to work" with CIMC SOE on this project, to start new joint cooperation, after the one for the two LNG bunkering vessels, that are under construction in the same shipyard.
In August, CIMC SOE held a keel-laying ceremony for the first out of two of these 8,200-cbm LNG bunkering ships.
Fratelli Cosulich placed the order for this 5,300-dwt dual-fueled vessel at CIMC SOE in May last year.
In addition to this ship, Fratelli Cosulich exercised an option for the second LNG bunkering vessel last year as well.