China's Nantong CIMC Sinopacific Offshore & Engineering (CIMC SOE) is expecting to deliver the first LNG bunkering vessel to Italian shipping group Fratelli Cosulich next month.
According to a statement by the shipbuilder, the 5,300-dwt dual-fueled LNG bunkering vessel, Alice Cosulich, completed its sea trials in about five days and returned to the yard on August 12.
This is the first of two sister vessels CIMC SOE is building for Fratelli Cosulich and it launched the ship in March.
CIMC SOE installed the vessel's two type C bi-lobe LNG tanks in November last year.
In addition, the vessel features a cargo handling system by Wartsila and a Schottel propulsion system.
Following delivery, Alice Cosulich will serve a charter deal Fratelli Cosulich signed with Dutch LNG supplier Titan.
This 113 meters long vessel with a capacity of 8,200 cbm of LNG and 500 cbm of MGO is expected to start operating in Europe in the fourth quarter of this year.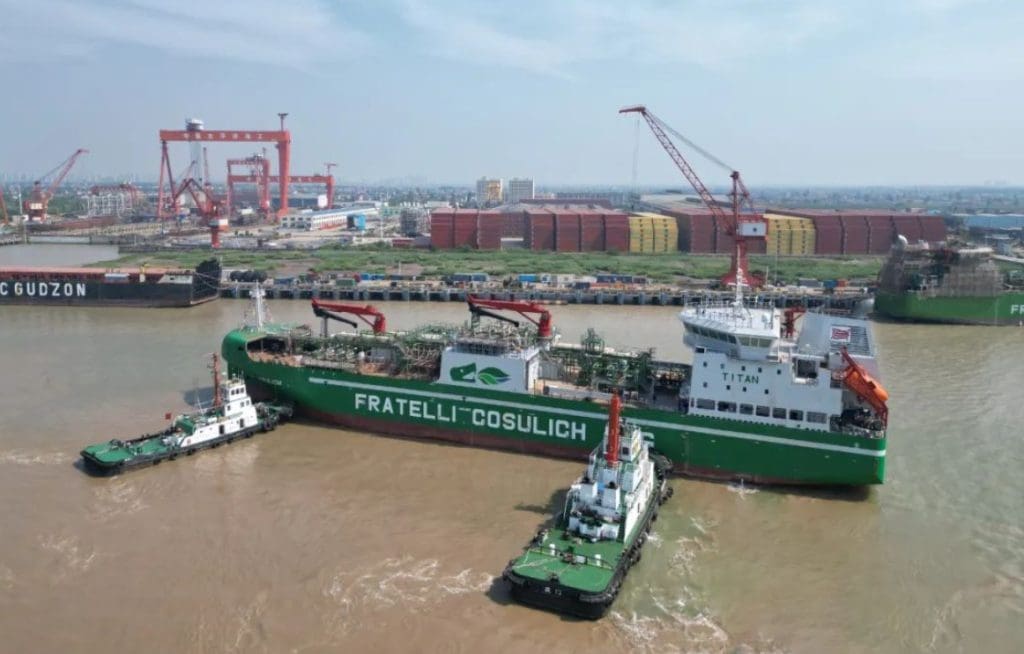 As per the sister ship, CIMC SOE launched Paolina Cosulich last month.
The shipbuilder said in the statement that the second ship is expected to be ready for sea trials in the first half of October.
CIMC SOE expects to deliver this vessel by the end of the year.