China's Nantong CIMC Sinopacific Offshore & Engineering (CIMC SOE) has launched the first of two LNG bunkering vessels it is building for Italian shipping group Fratelli Cosulich.
CIMC SOE floated out the 5,300-dwt dual-fueled LNG bunkering vessel, Alice Cosulich (S1058), on March 22, it said in a statement.
The Chinese shipbuilder expects to deliver this LNG bunkering with a capacity of 8,200 cbm in September this year.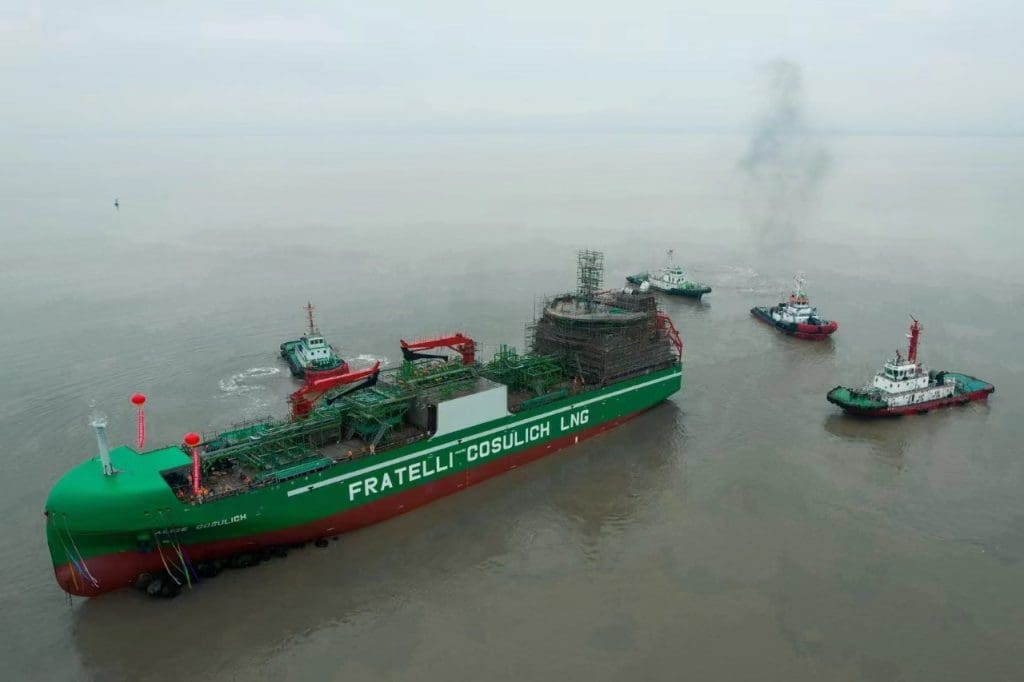 CIMC SOE installed the vessel's two type C bi-lobe LNG tanks in November last year.
The vessel features a cargo handling system by Wartsila and a Schottel propulsion system.
Fratelli Cosulich placed the order for this 113 meters long vessel at CIMC SOE for about $45 million in May 2021.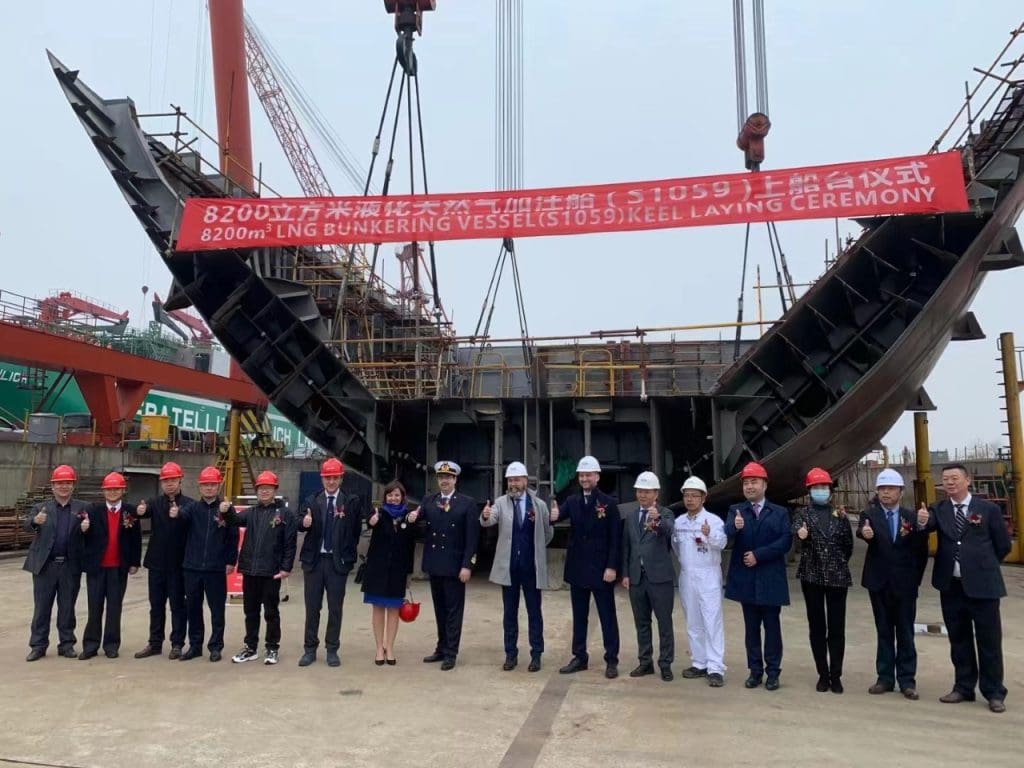 In addition to this ship, Fratelli Cosulich exercised an option for the second LNG bunkering vessel and CIMC SOE will deliver this vessel in 2024.
CIMC SOE also laid the keel for this vessel (S1059) on March 22.
Besides these LNG bunkering ships, Fratelli Cosulich is looking to order one ammonia bunkering vessel at CIMC SOE as well.