The world's largest onshore LNG storage tanks incorporating GTT's GST membrane containment technology have been completed at the Tianjin Nangang LNG import terminal owned by China's Beijing Gas, according to France's GTT.
China Huanqiu Contracting & Engineering (HQCEC) has completed the construction of the two LNG storage tanks, each with a capacity of 220,000 cbm, GTT said in a statement.
Beijing Gas, HQCEC, and GTT organized a delivery ceremony attended by Adnan Ezzarhouni, general manager of GTT China, Shaoguang Song, chairman of HQCEC, Yalan Li, chairwoman of Beijing Gas, and representatives of the governments of Beijing and Tianjin.
These very large onshore LNG tanks are part of the agreement signed in November 2019 between GTT and the Chinese state-owned company Beijing Enterprises Group (BEG), relating to the construction of eight onshore tanks using GST technology, at the Tianjin Nangang LNG terminal.
According to GTT, the construction schedule remained on track, despite the constraints imposed by the Covid-19 pandemic.
The two onshore tanks are now entering the commissioning phase and GTT expects them to be operational in the first half of 2023.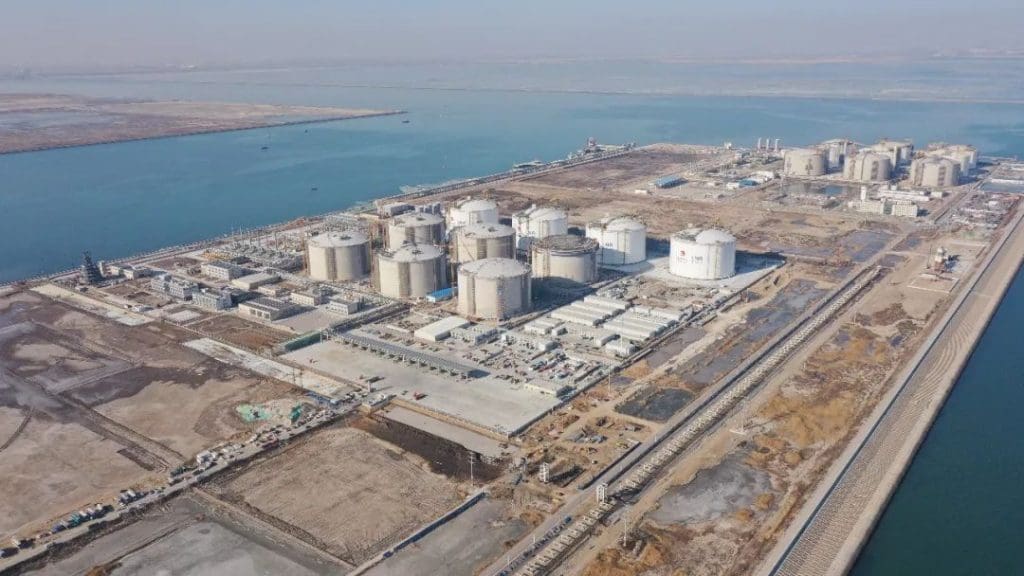 Three phases
Beijing Gas said on December 30 that it had completed the first phase at its Tianjin Nangang LNG import terminal in the Tianjin south port industrial zone.
The state-owned gas distributor is building in total ten LNG storage tanks at the facility in three phases, along with other facilities such as a jetty.
Last year, Bejing Gas completed raising the roofs on the first four 220,000-cbm LNG storage tanks as part of the first phase with a capacity of about 5 mtpa.
Two out of these tanks in the first phase have GTT's tech.
The terminal in the Tianjin south port industrial zone will have four tanks in the second and two in the third phase, all featuring the GST membrane containment technology.
Beijing Gas expects to complete the second phase by the end of 2023 while the two tanks from the third phase should go online in 2024.