China's Beijing Gas said it had completed the first phase at its Tianjin Nangang LNG import terminal in the Tianjin south port industrial zone.
According to a statement by Beijing Gas, the terminal's first phase achieved mechanical completion on December 30 and is ready for commissioning.
The state-owned gas distributor is building in total ten LNG storage tanks at the facility in three phases, along with other facilities such as a jetty.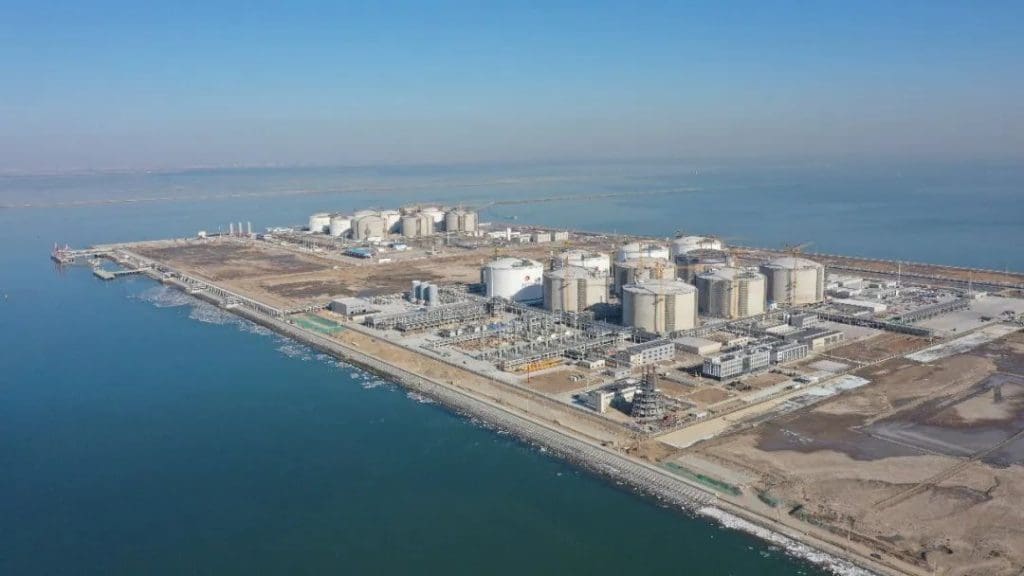 Last year, Bejing Gas completed raising the roofs on the first four 220,000-cbm LNG storage tanks as part of the first phase with a capacity of about 5 mtpa.
Beijing Gas previously said it planned to complete the first phase by the end of this year.
The terminal in the Tianjin south port industrial zone will have four tanks in the second and two in the third phase.
These membrane containment tanks feature GTT's GST technology.
Beijing Gas said it expects to complete the second phase by the end of 2023 while the two tanks from the third phase should go online in 2024.
The completion of the terminal would significantly boost Beijing's natural gas peak and emergency storage capacity and increase the city's energy security, as well as in the Beijing-Tianjin-Hebei region, it said.