China's Guijiang Shipbuilding has delivered the first two out of 50 small LNG-powered bulk carriers it is building for GNG Ocean Shipping, a unit of Guangdong Province Navigation Group.
CSSC's Guijiang said it handed over the LNG-powered 2000-dwt Zhonghe 2001 and the 3000-dwt Dafeng 3001 on Tuesday.
The Zhonghe 2001 has a length of 59.9 meters and a draft of 3.5 meters, while the Dafeng 3001 is 65 meters long with a draft of 4.2 meters.
Guijiang plans to deliver 13 more vessels in this batch of 50 by the end of this year.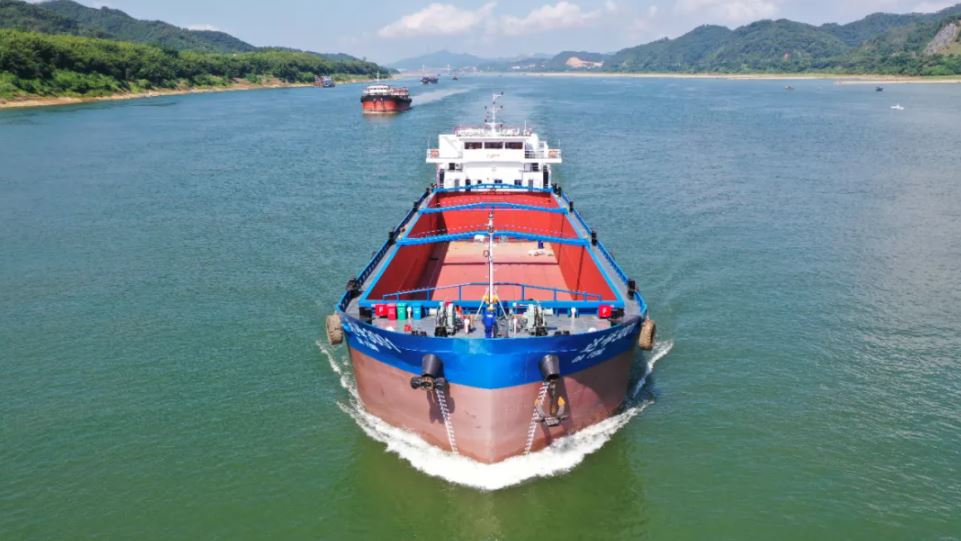 Zhujiang Shipping, a unit of state-owned GNG Ocean, said in March it chose Guijiang to build these small LNG-powered bulkers.
It will deploy the ships which feature only LNG propulsion on the Pearl River in Guangdong province.
Guijiang will build 25 2,000-dwt vessels and the same amount of 3,000-dwt carriers. The vessels are classified by China Classification Society.
Zhujiang Shipping previously said the deal has a price tag of about 659 million yuan ($101 million).
In addition, China National Offshore Oil Company (CNOOC) said its gas and power unit would fuel the LNG-powered vessels.