Chinese shipbuilder Hudong-Zhonghua has officially signed a deal with compatriot shipowner COSCO and a unit of energy giant CNPC to build three new 174,000-cbm LNG carriers.
This is not a new development as the three firms revealed earlier this year plans for these new LNG vessels. The vessels will serve CNPC's Hong Kong-listed unit PetroChina.
CSSC's Hudong is already building three 174,000-cbm vessels for the partners under the PCI project and scheduled for delivery in 2022-2023. The state-owned shipbuilder recently launched the first LNG carrier in this batch.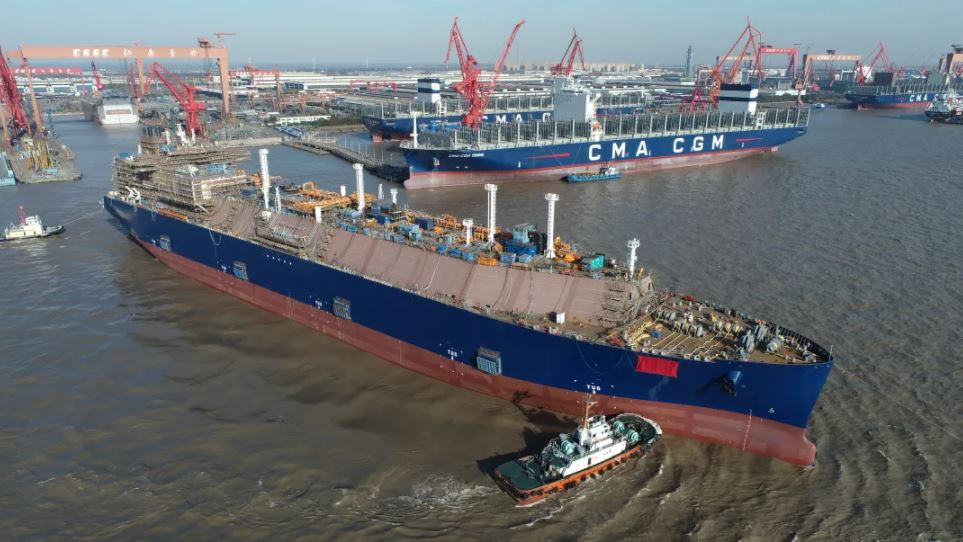 This represents the first LNG transportation project developed only by Chinese companies including COSCO Shipping Energy Transportation, CNPC, and Hudong.
The partners signed the shipbuilding contract for these vessels in June last year with options for three additional sister ships.
During a virtual ceremony held on Tuesday, the three firms signed the shipbuilding contract for the three new LNG carriers, according to a statement by Hudong.
Hudong should deliver the vessels in 2024 and 2025. The shipbuilder did not reveal the price tag of the order.
The 295 meters long ships, part of Hudong's fourth-generation Changxing series, would each cost about $185 million, the same as the first three LNG carriers, shipbuilding sources previously told LNG Prime.
In addition, the LNG carriers will feature WinGD's X-DF dual-fuel engines and GTT's NO96 L03+ containment system.