China's Hudong-Zhonghua has delivered the 174,000-cbm liquefied natural gas (LNG) carrier, Wen Cheng, to CSSC Shipping, the financial leasing unit of China State Shipbuilding Corporation.
The CSSC-controlled shipbuilder said it broke a new record by delivering the LNG carrier three and half months ahead of schedule.
Hudong-Zhonghua held Wen Cheng's naming ceremony on Tuesday and will officially hand over the ship on October 11.
The shipbuilder started building this 174,000-cbm vessel in December 2021 and laid the keel in September last year.
In August, Wen Cheng completed its gas trials in only five days. Prior to this, the LNG carrier completed its sea trials in less then two days.
Hudong-Zhonghua says the quay construction cycle of the ship classed by LR and CCS took more than 7 months, the fastest in the world for large LNG carriers.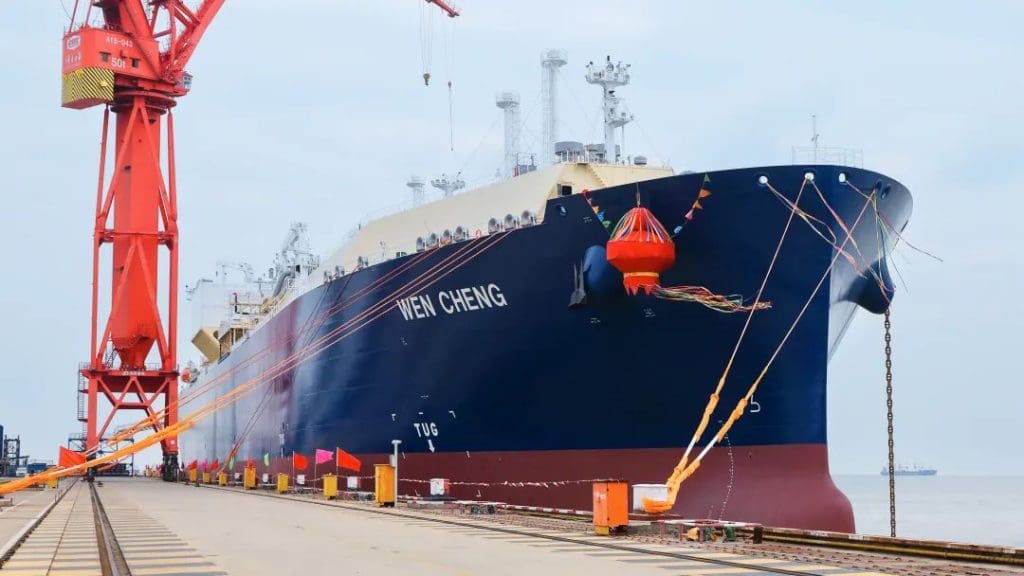 Third vessel of four
This is the third of four LNG carriers CSSC Shipping ordered at Hudong-Zhonghua.
The shipbuilder already built two 174,000-cbm LNG carriers for CSSC Shipping as part of a contract signed in December 2019, while the two firms signed a shipbuilding contract for the third LNG carrier in July 2021.
The fourth vessel, LNG Geneva, is also part of the original 2+1+1 contract signed in 2019.
This vessel recently completed both its sea and gas trials in five and a half days, setting a record for the shortest trials of a large LNG carrier, Hudong-Zhonghua claims.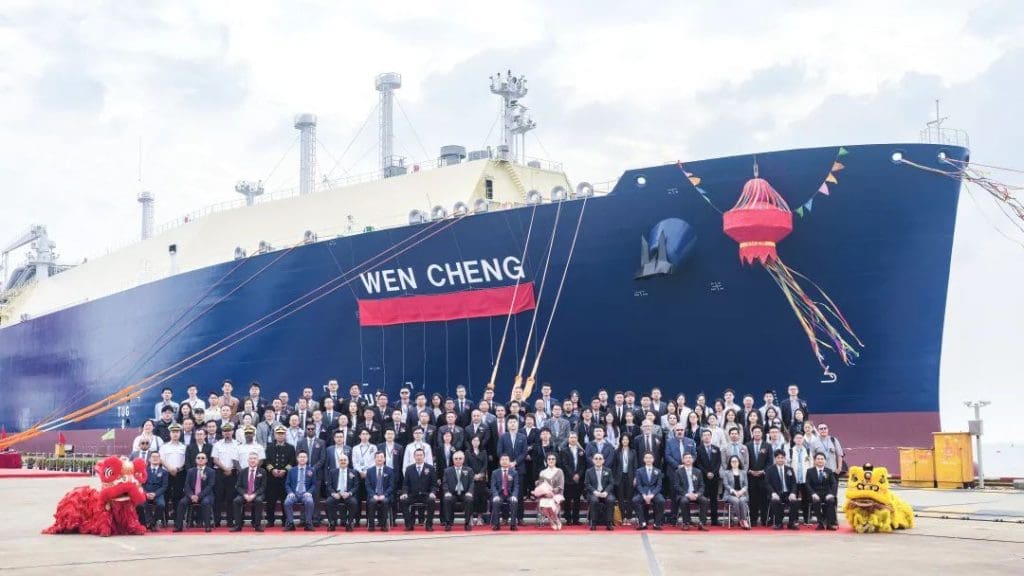 The first vessel Mu Lan serves PetroChina under a charter deal, while the second vessel Gui Ying, works for Geneva-based trader Gunvor.
Hudong-Zhonghua did not mention who is the charterer of Wen Cheng.
Sources said that Wen Cheng will serve PetroChina and LNG Geneva will serve Gunvor under charter deals.
Part of Hudong's fourth-generation Changxing series, the 295 meters long LNG carriers feature WinGD's X-DF dual-fuel engines and GTT's NO96 L03+ containment system.
LNG carrier deliveries
The Chinese shipbuilder said this is the fourth LNG carrier it has delivered this year as it works to double its LNG shipbuilding capacity.
Hudong-Zhonghua plans to deliver two more LNG vessels by the end of this year for a total of six ships, setting a new record for the number of LNG carriers delivered in a year.
At present, there are 12 LNG vessels under construction at the yard, Hudong-Zhonghua said.