Chinese shipbuilder Hudong-Zhonghua has delivered the second LNG carrier to compatriot Cosco Shipping Energy Transportation and PetroChina.
Hudong-Zhonghua held the delivery ceremony for the 174,000-cbm LNG carrier, Wu Dang, on Thursday.
Wu Dang completed its gas trials last month and is the second out of three LNG carriers Hudong-Zhonghua built under the PCI project for Cosco and PetroChina and scheduled for delivery in 2022-2023.
The shipbuilder held the naming and delivery ceremony for the 174,000-cbm Shaolin on October 25.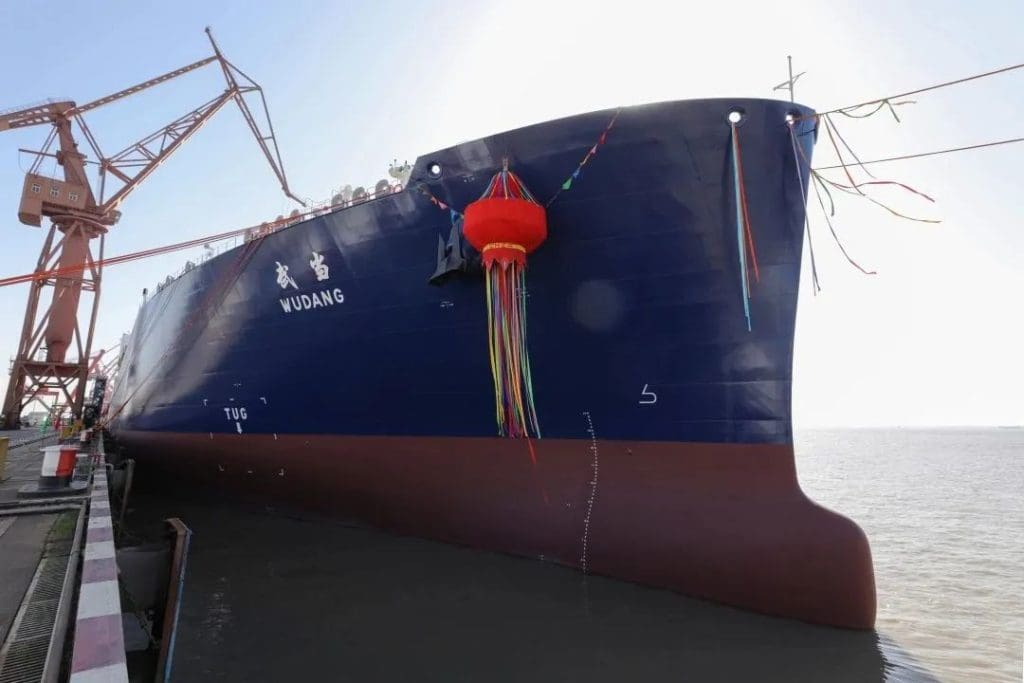 Besides these vessels, Cosco and PetroChina ordered three additional sister LNG carriers in December last year.
Hudong-Zhonghua plans to deliver these vessels during 2024 and 2025.
The shipbuilder already started building the first and the second out of these three carriers.
All of the six LNG vessels will feature WinGD X-DF dual-fuel engines and GTT's NO96 L03+ containment system.
The 295 meters long ships each have a price tag of about $185 million and will serve PetroChina under charter contracts.