CSSC Shipping's liquefied natural gas carrier, LNG Geneva, has completed both its sea and gas trials in five and a half days, setting a record for the shortest trials of a large LNG carrier, according to Chinese shipbuilder Hudong-Zhonghua.
The 174,000-cbm LNG carrier returned to the yard on September 27 after completing the "two-in-one" trial, Hudong-Zhonghua said.
This is the fourth and the final LNG carrier Hudong-Zhonghua built for CSSC Shipping, the financial leasing unit of China State Shipbuilding Corporation, in this batch.
Hudong-Zhonghua started building this 174,000-cbm vessel in June last year and held a keel-laying ceremony in November.
It launched this LNG carrier on May 4 this year, meaning it took only five months for the vessel to complete the trials since it left the dock.
The shipbuilder also said the dock construction cycle was two months shorter than that of foreign shipyards.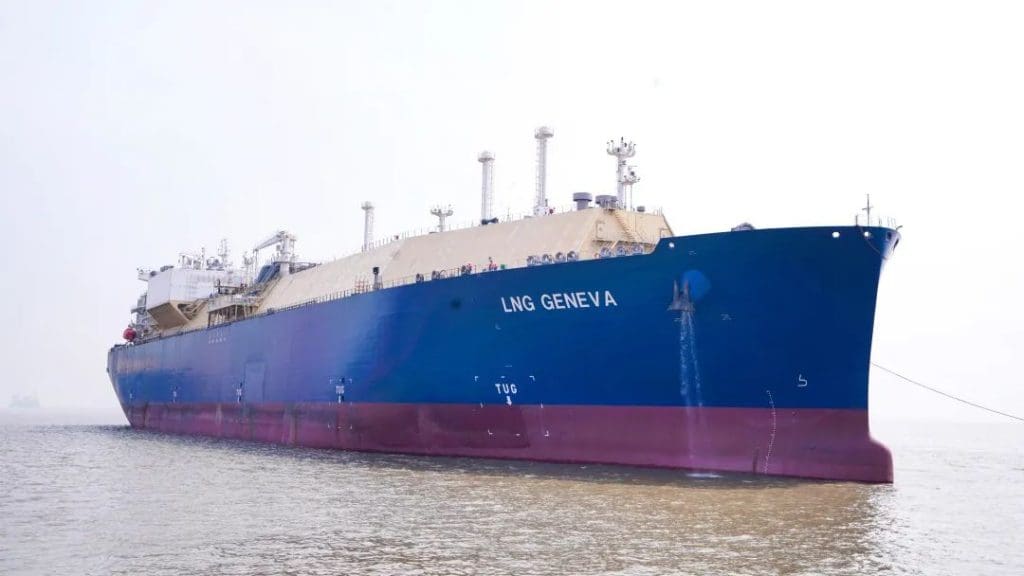 Hudong-Zhonghua already built two 174,000-cbm LNG carriers for CSSC Shipping as part of a contract signed in December 2019, while the two firms signed a shipbuilding contract for the third LNG carrier in July 2021.
Also, the fourth vessel is part of the original 2+1+1 contract signed in 2019.
Last month, CSSC Shipping's Wen Cheng, the third vessel in this batch, completed its gas trials.
The first vessel Mu Lan serves PetroChina under a charter deal, while the second vessel Gui Ying, works for Geneva-based trader Gunvor.
Hudong-Zhonghua said in the statement that the charterer of LNG Geneva is a European company, but the yard did not reveal the name of the firm.
Sources told LNG Prime that Gunvor would take on charter this vessel as well.