China's Jiangnan Shipyard has started building the first LNG-powered pure car and truck carrier for compatriot SAIC Anji Logistics.
To mark the construction start, the state-owned yard in Shanghai held a steel-cutting ceremony on August 19 for the vessel with a working name H2659, it said in a statement.
SAIC Anji Logistics, a unit of China's biggest automaker SAIC Motor, ordered two LNG-powered PCTCs with a capacity of 7,600 units in October last year.
According to Jiangnan, these ships will be 199.9 meters long and 38 meters wide.
CSSC's Jiangnan expects to deliver these two vessels in March and September 2024.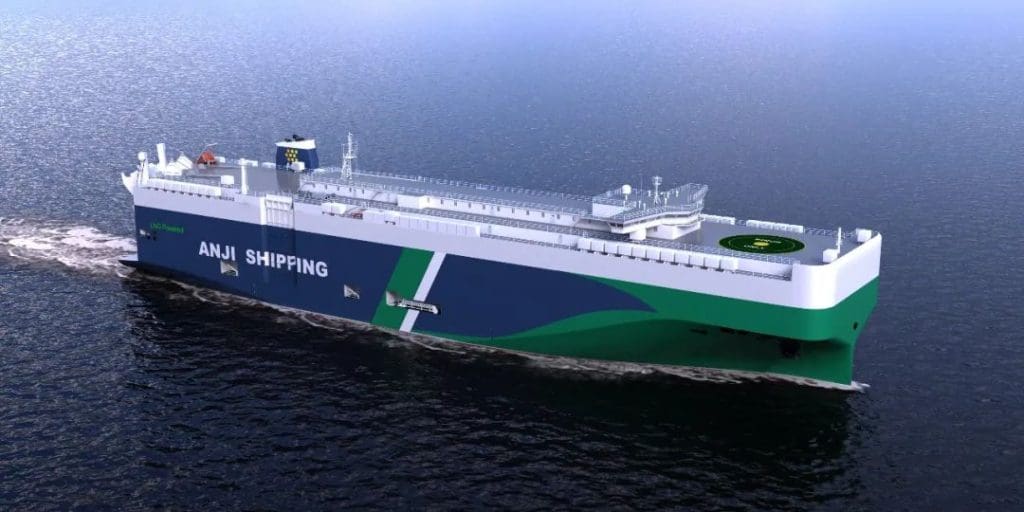 Besides these two ships, SAIC Anji placed an order for three additional LNG-fueled PCTCs in May this year.
These three ships will have a capacity of 7,800 units and Jiangnan plans to deliver them in 2024 and 2025.
Designed by SDARI, all of the vessels will feature WinGD dual-fuel engines and type C LNG tanks.