Malaysian energy giant Petronas has completed its first liquefied natural gas bunkering operation in Port Klang as it continues to expand its LNG fueling business.
The Petronas-chartered 7,500-cbm Avenir Advantage supplied LNG to Solar Roma, a newly delivered oil and chemical tanker, at the Pintu Gedung anchorage area on June 19, according to a statement by Port Klang.
The vessel owned by Global Meridian Holdings and chartered by Shell received 360 metric tons of LNG during the operation.
Besides being the first operation for Petronas, this operation also marked the first-ever LNG fueling via a ship-to-ship transfer in Port Klang.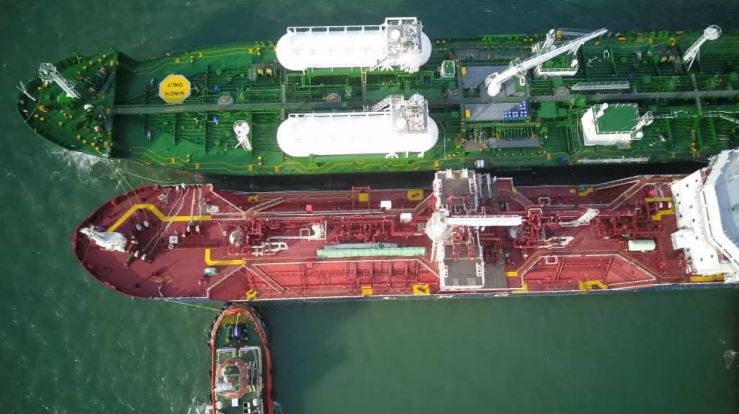 To remind, a unit of Petronas started using the Avenir LNG-owned Avenir Advantage in November last year by completing the country's first STS bunkering operation.
Future Horizon, a joint venture between Petronas' unit MISC and Avenir, chartered the vessel to Petronas LNG for a period of three years.
The vessel has until this operation bunkered several different ships including Siem's car carrier, Altera's shuttle tanker, Posco's bulk carrier, and Furetank's tanker Fure Vinga.
According to Avenir and Petronas, the small-scale vessel is the first dedicated LBV in South East Asia.