Switzerland-based shipping giant MSC will soon start using its first LNG-powered containership, MSC Washington, following the completion of the vessel's sea and gas trials in China.
China's Yangzijiang Shipbuilding in Jiangsu said in a statement that the 14,280 TEU vessel has completed the trials on March 3.
As previously reported by LNG Prime, the shipbuilder confirmed the 335 meters long vessel would be the first LNG dual-fuel containership in MSC's fleet.
Greathorse Shipping, a subsidiary of Tiger Group, ordered two sister vessels at Jangzijang Shipbuilding in 2020. Each vessel has a price tag of about $110 million, according to VesselsValue.
However, two shipbuilding sources told LNG Prime on Monday that MSC bought the LNG-powered MSC Washington and the sister vessel. MSC previously chartered the ships from Greathorse.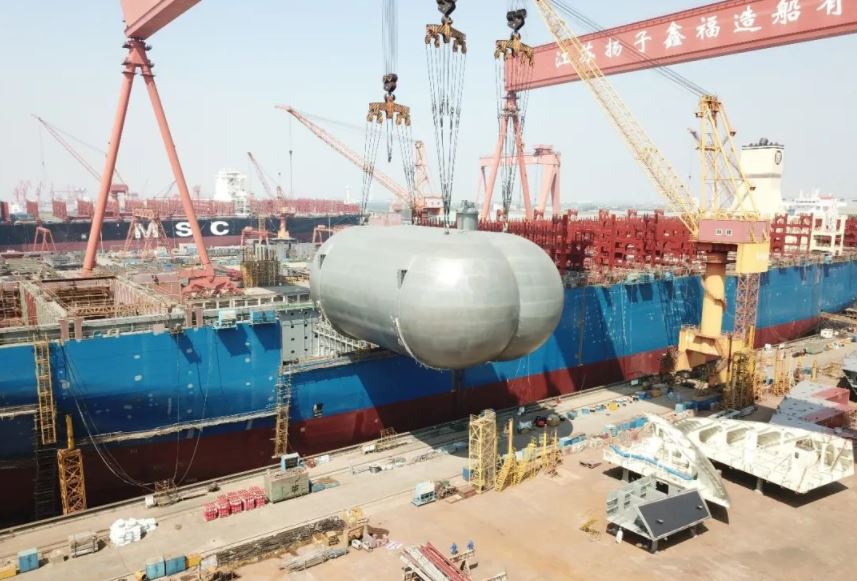 Singapore-based LNG fuel system specialist C-LNG Solutions claims MSC Washington has the world's largest type C liquefied natural gas tank.
The type C bi-lobe LNG tank can store about 12,300 cbm of LNG.
In addition, this is also the first Neopanamax container vessel that features this type of LNG tank, C-LNG said.
Besides the giant tank, the vessel has WinGD dual-fuel engine.
Yangzijiang Shipbuilding did not say when it would deliver the LNG-powered containership to Greathorse and MSC.
Alphaliner previously said the delivery would take place in April.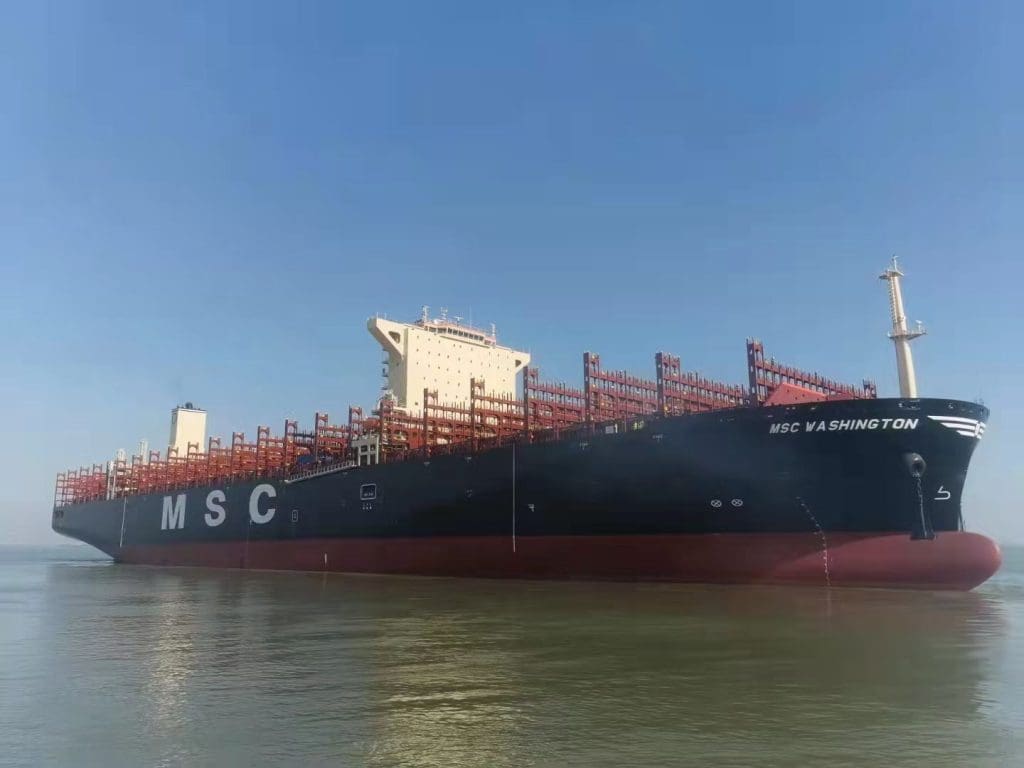 MSC is building a large fleet of LNG-powered vessels as it looks to slash emissions and comply with IMO rules.
However, the Geneva-based giant, which has a fleet of about 600 vessels, rarely confirms its charters and orders.
This includes an order for six 16,000 TEU LNG-powered container vessels at China's Dalian Shipbuilding (DSIC), a unit of CSSC, in January this year.